Spent the evening at my friend Anna's house who did a fantastic job renovating her new house without the help of a designer. I was impressed!  She installed an IKEA kitchen that looks ten times more expensive. ( IKEA… a subject we'll get to in the next post…)
With the renovation work done, she wanted some help designing the main living areas of her house.  So we got to work discussing ideas, style and preferences.   She loves light colors, white, tan, gray, in a mix of modern, country and with some hip factor.  Here are some inspiration photos and products we were looking at, which reminded me how neutrals can be incredibly nice.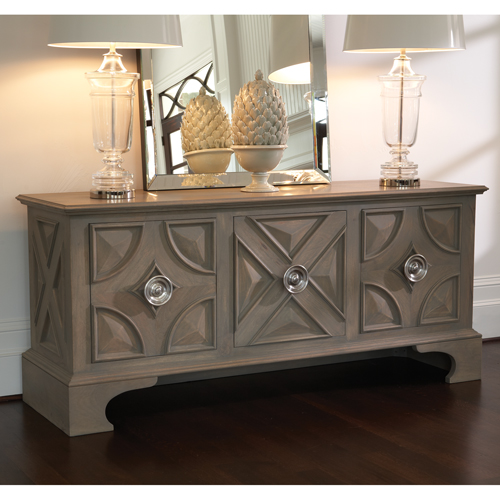 Beautiful console from Global Views and other pieces we'll be carrying on LiveLikeYou.
Neutral geometric rug from Home Decorators.
Great earthy modern cabinet from Worlds-Away.
Modern hip kitchen by interior designer Amanda Nisbet.
A fun, charcoal gray velvet sofa from Room Service.