This completely fearless designer – Marjorie Skouras worked in the film business in Hollywood for 17 years before becoming an interior designer.  I think she really defines what it is to LiveLikeYou.  No one can accuse her of not expressing who she is, and I'm sure her clients are not the fearsome kind.  Her interiors are like art, whether old fashioned or modern, always filled with vivid colors, fantasy and fun.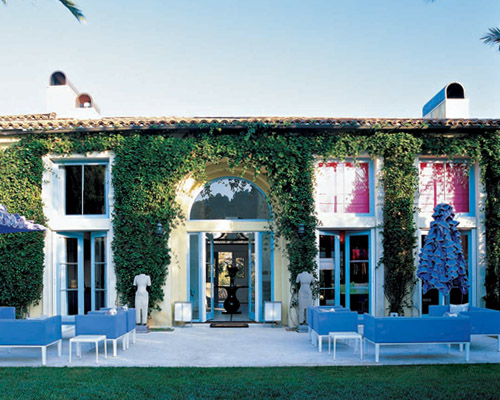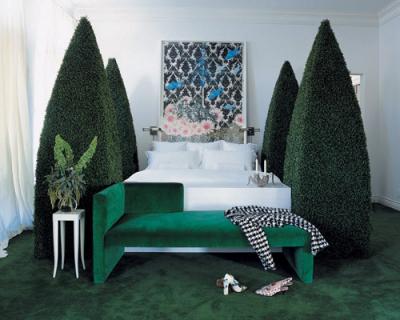 Fake trees as bed posts?  Who would have ever thought of that?
Below are a couple of her beautiful chandelier designs.  Turquoise Empire chandelier and Red Coral chandelier.