My favorite subject…color combinations.
Perhaps you're doing some decorating this weekend.  Here's another great color mix if you are feeling a little daring…
Great for a guest bedroom look.
Picture by Mehreen Qudosi
Nature's perfect mix right outside my door.
Hot Pink and Emerald Lucky Bedding.
Emerald walls hot pink headboard.
Image by Mehreen Qudosi.
Perfect hues.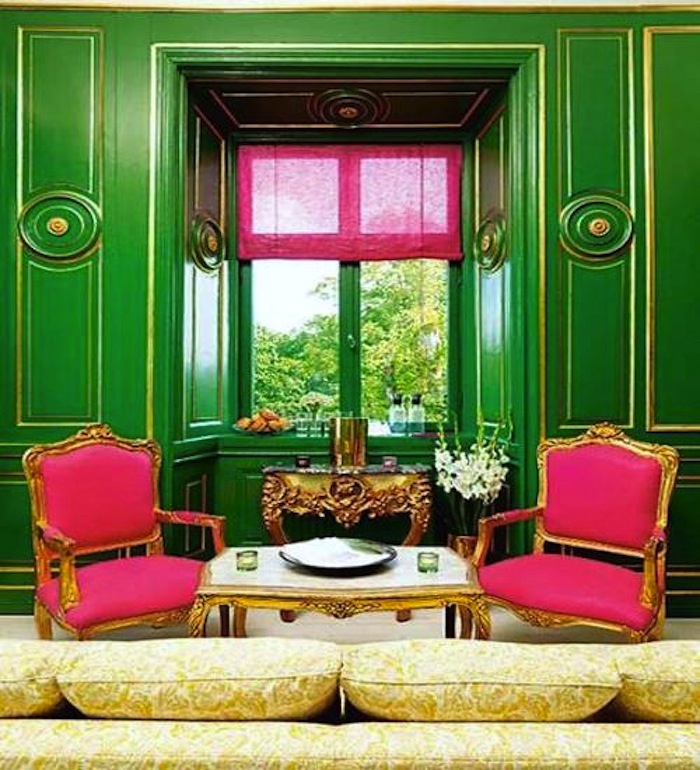 Green wood paneling & Hot Pink chairs.
Design by Kwid.
Kilim.
Tone down both hues and it's a soothing mix. (My old guest bedroom.)
Hope you have a nice weekend!
P.S. Stay tuned for a GREAT bedding giveaway on House Of Turquoise blog Monday!