Hope you're all enjoying the 4th!
For some perfect beach home inspiration I thought it would share my good friend,  talented New York city designer Karen Robert's Shelter Island family retreat.
All these stunning images are by our favorite photographer Tanya Malott.
You can check out Karen's other interior projects here – Karen Robert Designs.
ENJOY!
Karen setting the table on the veranda facing the bay.
These are some great color ideas to steal!
Pale aqua ceiling, mixed with lavenders, purple, beige and blues!
The chic living room.
Vintage leathers mixed with nautical stripes against a very pale aqua backdrop keeps it modern yet classic.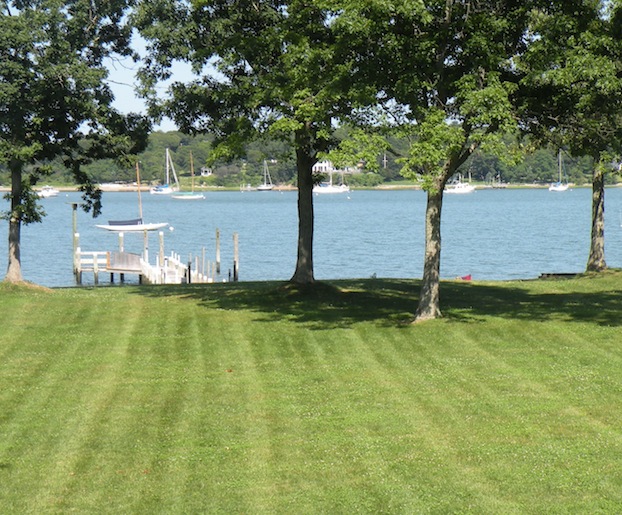 The peaceful view from the house.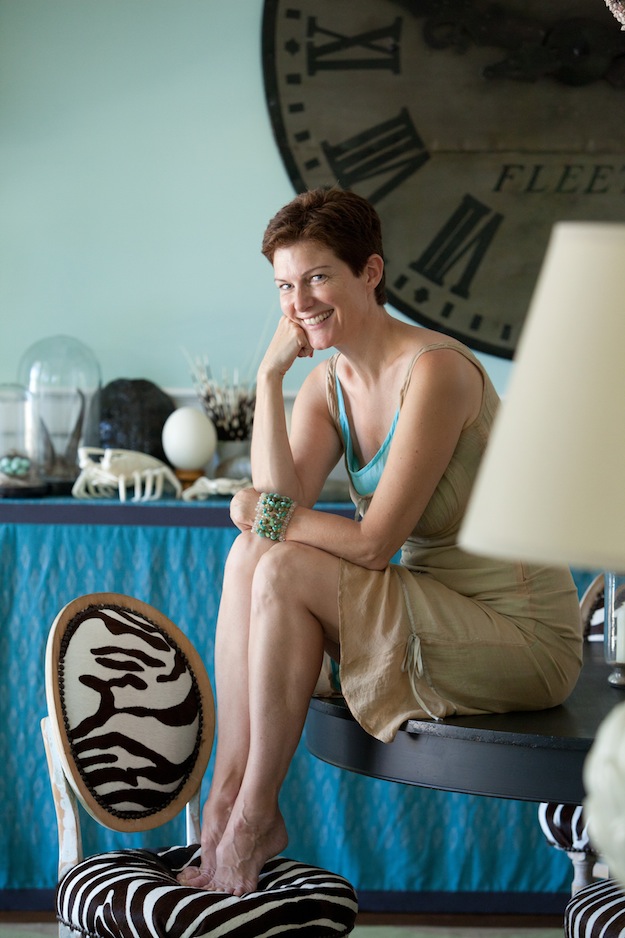 Karen on the ultra cool zebra dining set.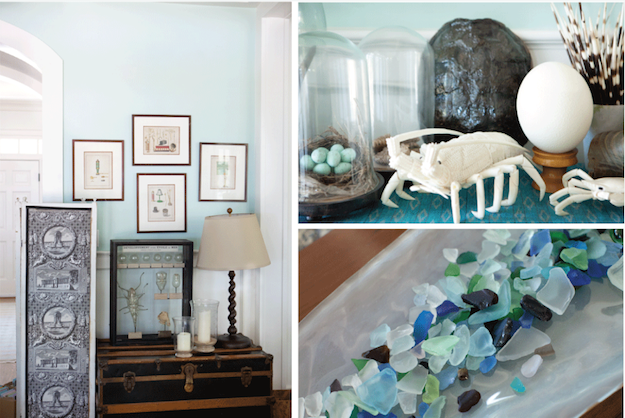 Nautical details.
I'm in love with this table scape and image!
Set for the perfect ocean front brunch!
Husband Marc and youngest daughter Evelyn.
The charming veranda.
The cool master bedroom with it's very own vibe!
Fun American inspired kid's bedrooms.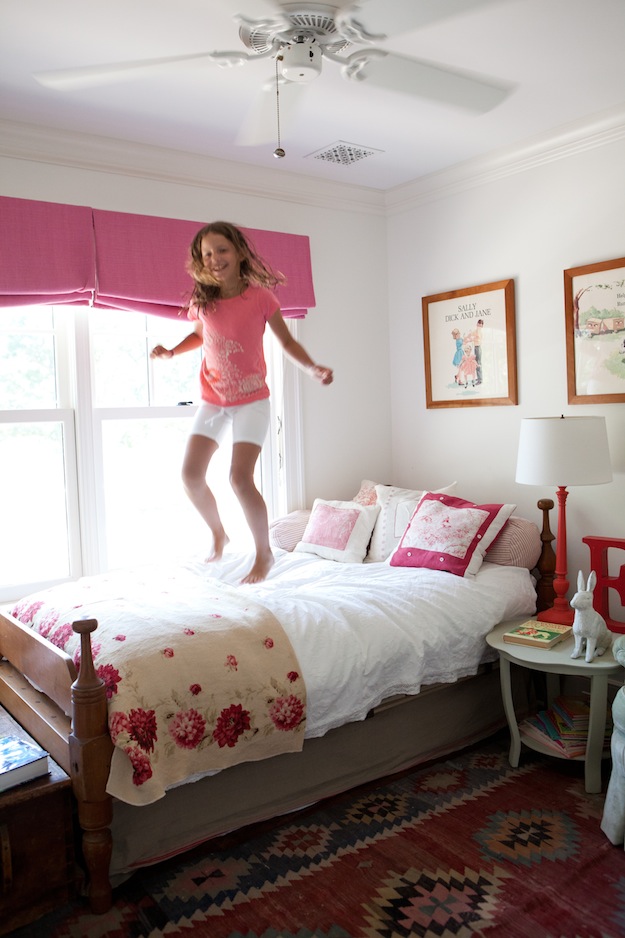 Hope you get some time to rest up and enjoy your friends and family this weekend.
For daily design updates follow on Facebook
And Instagram – the Live Like You was taken so this is the name–