The latest thing I've been obsessing over are pale pastel hues. So for my new carpet design The Monogram they were all designed using a cream background with various pastel mixes in the pattern. A fresh versatile look that I thought would work just as well in beach  and country interiors as in inner city modern spaces.
The colors were inspired by the summers in Sweden so what better place to shoot them?  I loved how the carpets looked in every single room in our house over there, it was really hard to limit myself to only using then in two rooms!!
Here are some pretty pictures Karlstad photographer Helena Christerdotter took as well as some snapshots from the shoot.
Image Helena Christersdotter
The Monogram – Lavender in my foyer.
Setting up a shoot at the dock down by the lake.
Here are two of the stronger hued carpets.  Iris & Gold and Sapphire & Apple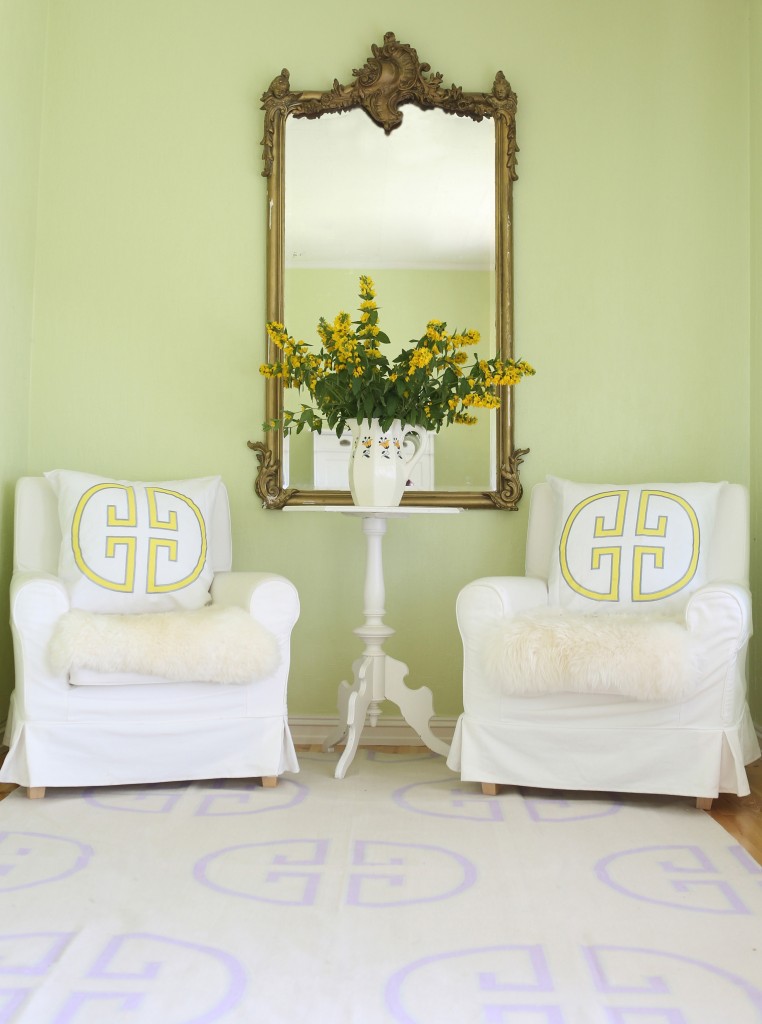 Image Helena Christersdotter.
Loved the Lavender carpet in my room with a view of the lake. Here shown with my soon to be available Monogram pillows. Charis and fur are from Ikea.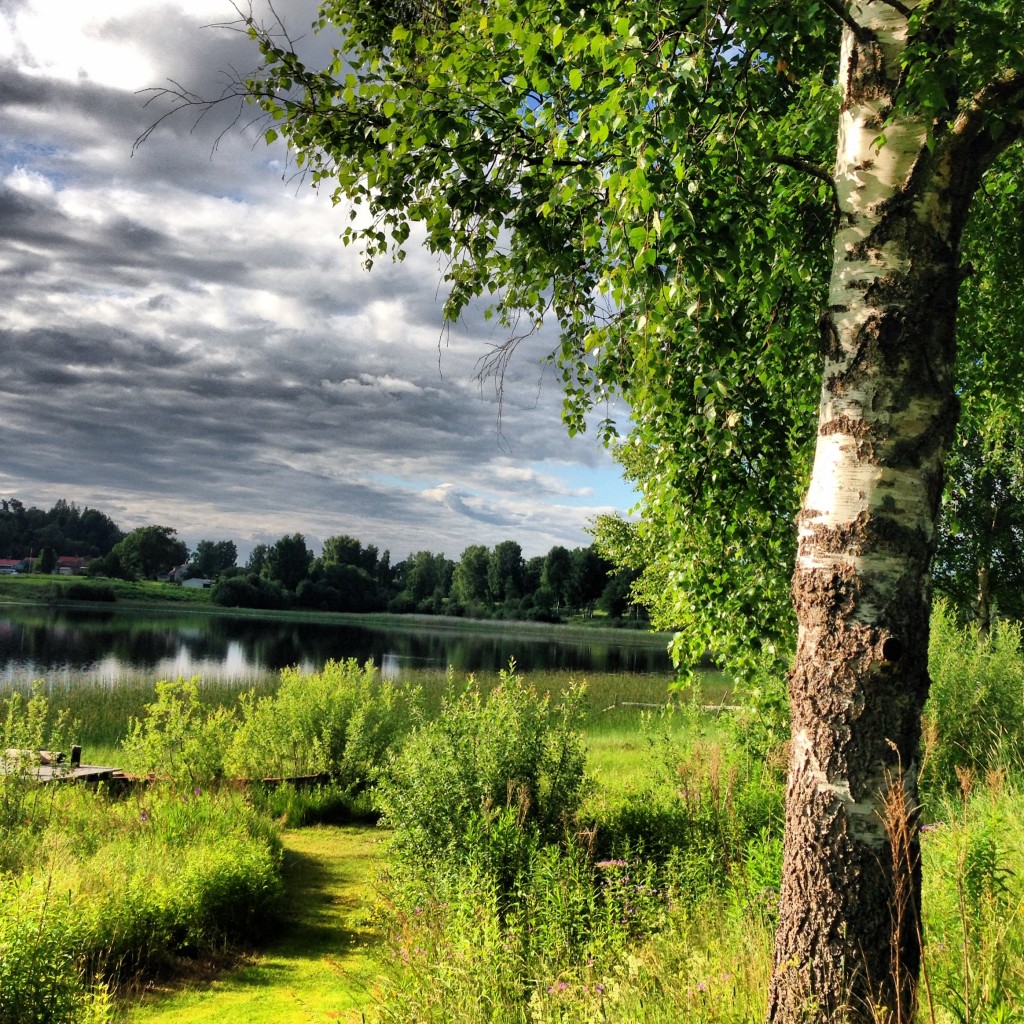 The amazing summer colors in Sweden definitely served as inspiration.
The Monogram Sapphire & Apple.
Micke, me and Elin carrying items back up to the house!
Foyer with Lavender Monogram and fresh picked wildflowers.
Our house.
Micke moving doors – anything goes to get a good picture.
Laundry hanging outside!
The carpet and turquoise dresser carried out on the dock.