This has been a crazy busy week as we are heading to the Las Vegas Market tomorrow to debut my label Jill Sorensen Lifestyle. We have a U-Haul truck filled to the brim with bedding and stuff that Mehr will bravely drive to Vegas.
We've been been working around the clock to get stuff ready,  adding some new products and streamlining the website for a  better look.  Ive been managing that in between ordering faucets and tile and making endless renovating decisions. No wonder I really haven't slept at night!
If you are a designer, store owner or guest at Las Vegas Market, come on by and say hello to Mehreen and me. We'll be in booth C5-131. Looking forward to meeting some of you!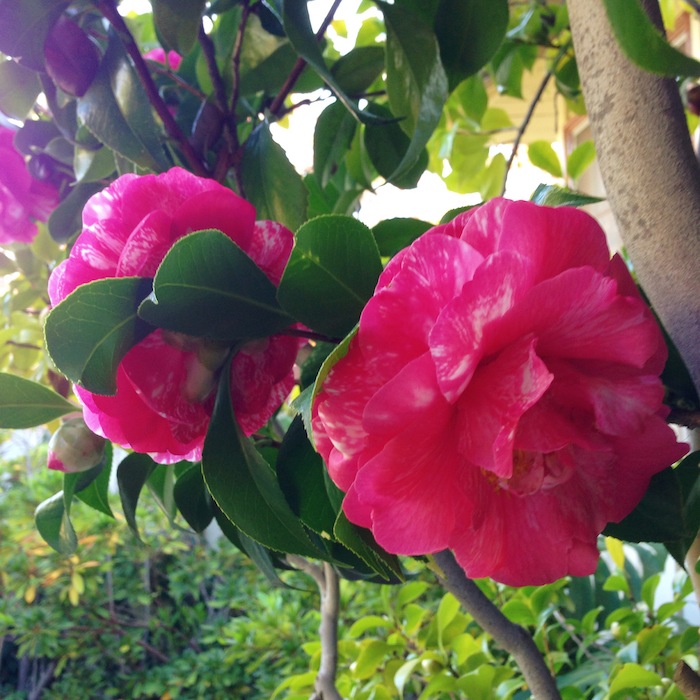 A lot of the stuff coming out has been inspired by whats right outside my front door. These amazing Camellia's are lending their color to the Magenta Mark embroidered pillow.
The big tropical leafs leaning on my door stoop have made their way on to my first sheet pattern. We'll have our first prototype at Vegas Market of what we call….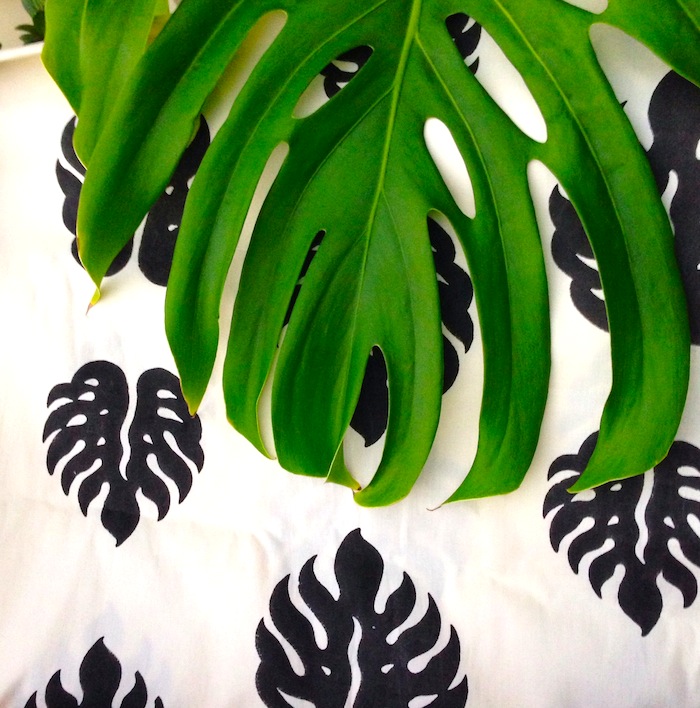 … THE LEAF.
More neutrals have been added.  Asphalt Monogram embroidered pillow, because I can't get enough of black and white.
Our bedding has been organized for hopefully better surfing on  our web site and is now available in 12 colors.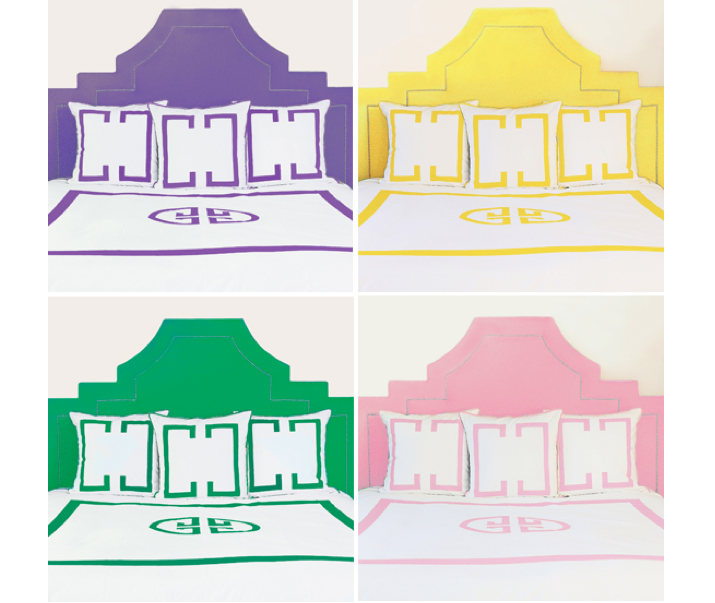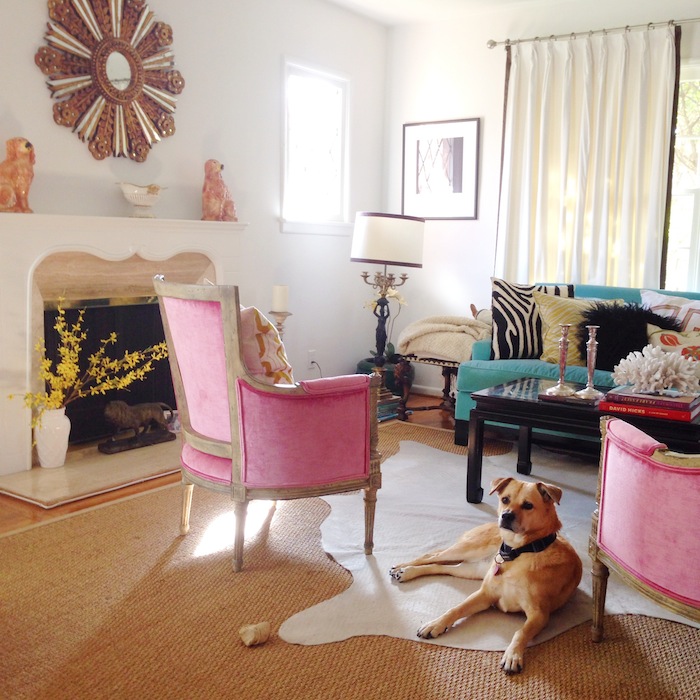 Handling all of this out of this little bungalow which is stuffed to the brim is a bit of a challenge. We are excited for the move and big office space!
Hope to see you in Vegas!!