Yesterday the the great vintage lions that have been sitting in the living room just waiting to move in to Lukeland were finally installed.  We scooped them up at Sunbeam vintage in LA together with some mid century bars tools to add some wild jungle character to the room.
Luke wants lots of lions in the room so we hunted all over for the perfect brass lion hardware.  Allowing yourself some fun with lions frees you up from being slave to trends and instead entering in some fun.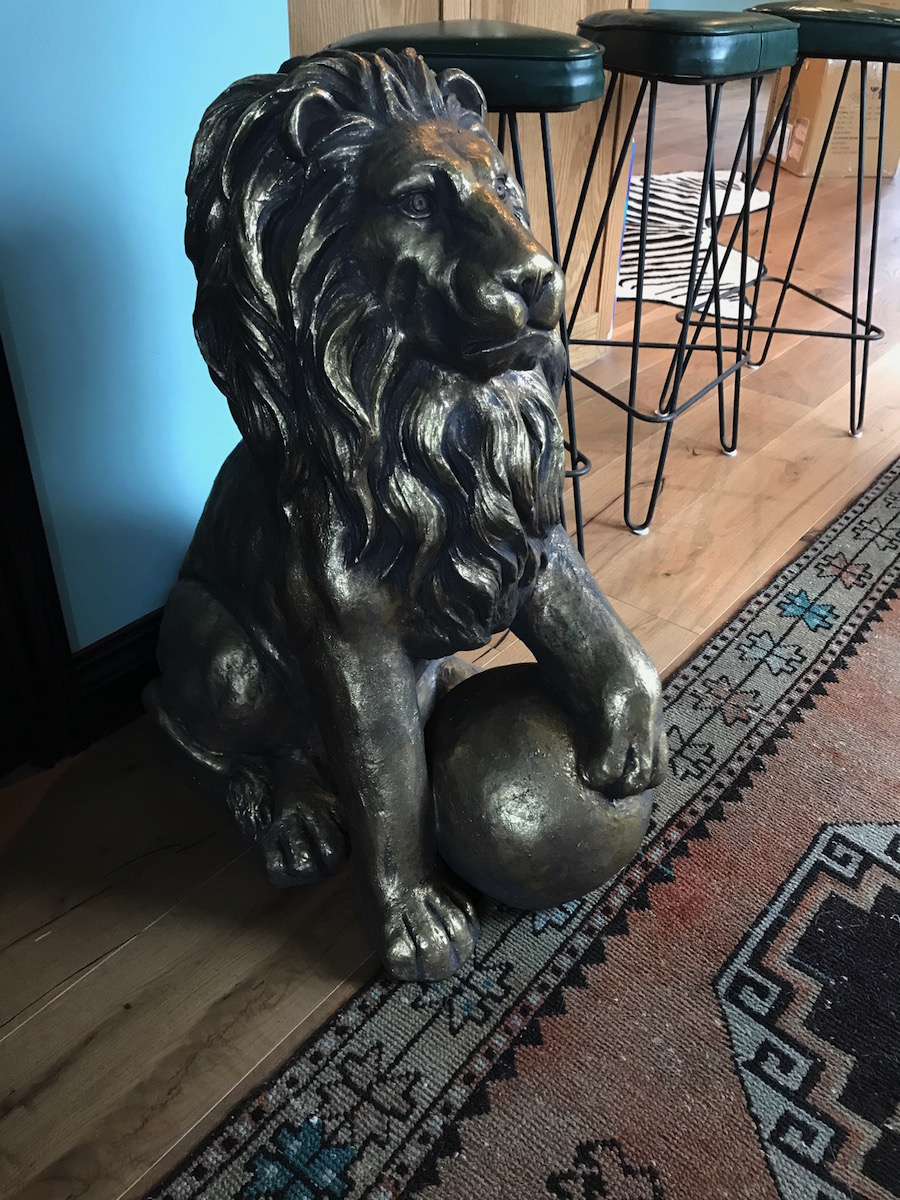 We are using lion knobs on all the bathroom drawers.
A lion toilet paper holder.
Two big lions in the entry.
And a fancy set of heavy brass handles on the recycled wine cellar door which now has been painted black and received a whole new life.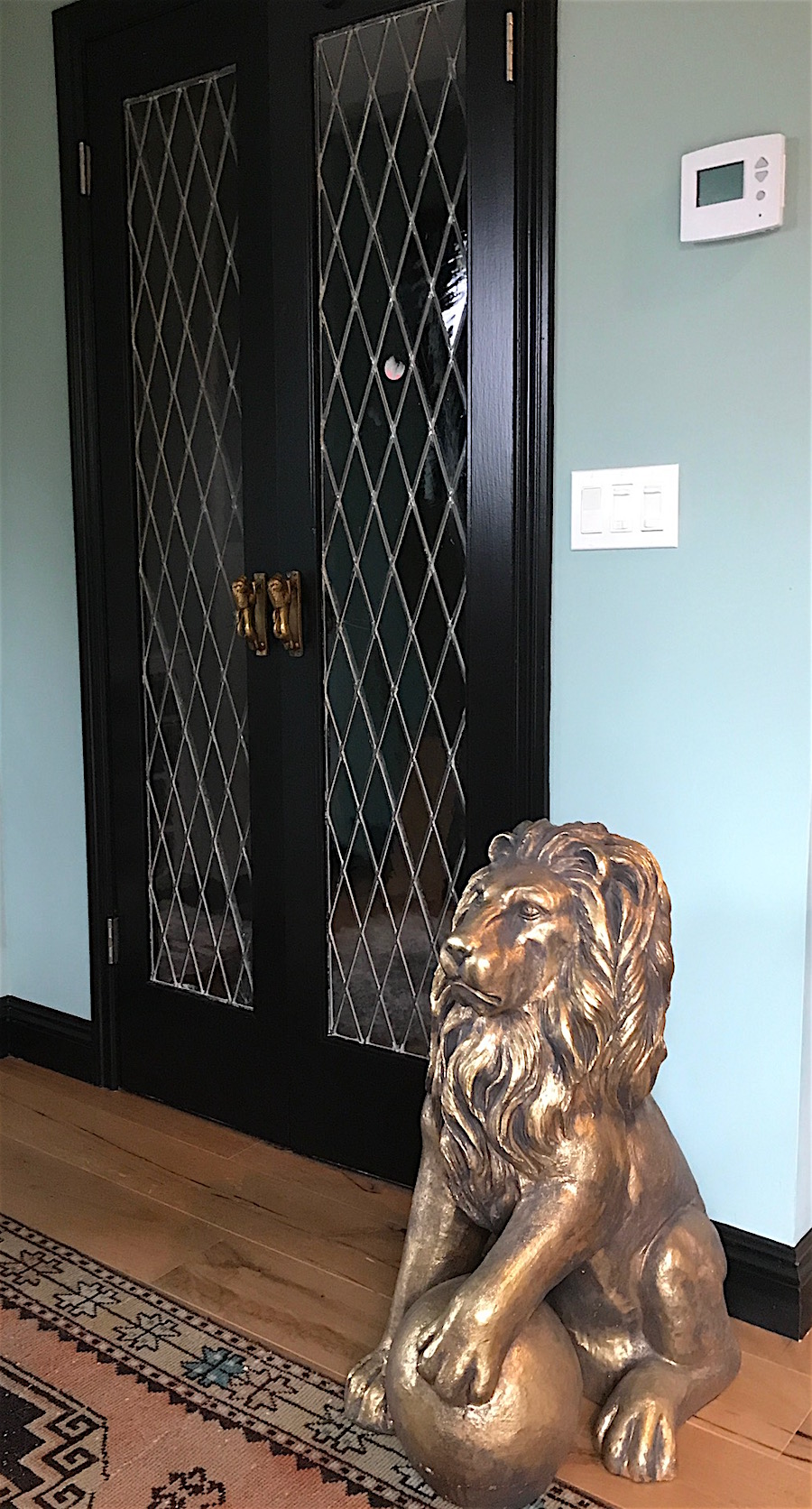 The wine cellar door was removed from the main house and kept in storage with the hopes I would find a way to use it.
Painted black it looks great with these fancy lion handles and guarded by a gold lion.
Gatsby?
Here are some of my favorite hardware finds if you want to add some wilderness in to your home.
9 // 10
The vintage lions I bought are super light and looks similar to these that you can find online…
I'm now thinking I might need some lions door knockers…
JILLSORENSENLIFESTYLE@INSTAGRAM
JILLSORENSEN@INSTAGRAM