It's Friday, the weekend is here, not a day too early after a very busy week. The return of the 6.30am morning has been an adjustment! I would love to spend some time this weekend relaxing somewhere with a good book, catch up on some sleep, and not worry about a thing! Designer Kathryn Ireland's rooms filled with her beautiful fabrics and colorful, casual, country interiors look like the perfect places to unwind. No matter what style of interiors you like, would you argue that I'm wrong?
This is the view from her barn/dining room in France. Really soothing for the soul.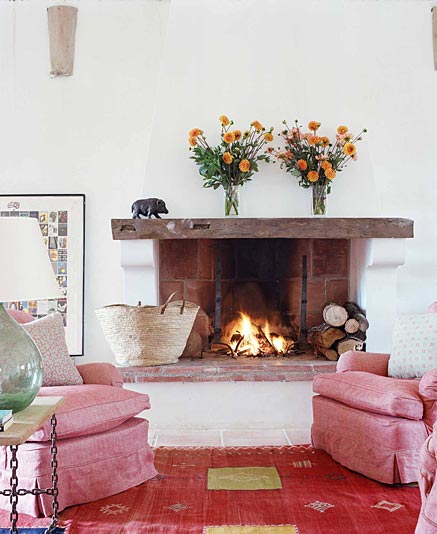 Perfect place to sit with a good book…cheerful and relaxing all at once.
Think this room is in beautiful Ojai.
The perfect place for kids.
A cozy bedroom to catch a good night sleep.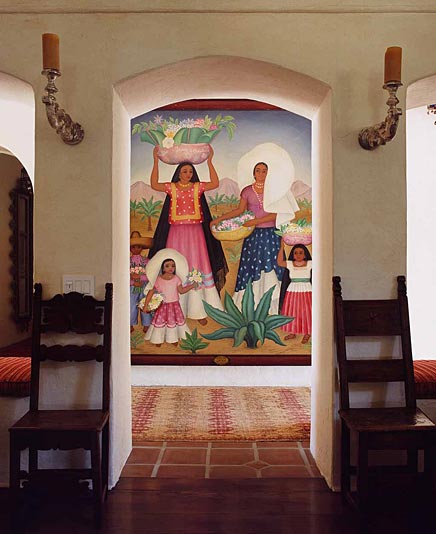 A mood lifter.
Kathryn's pool house. I wish I was invited to spend the weekend here! (I hope she reads this and invites a stranger…)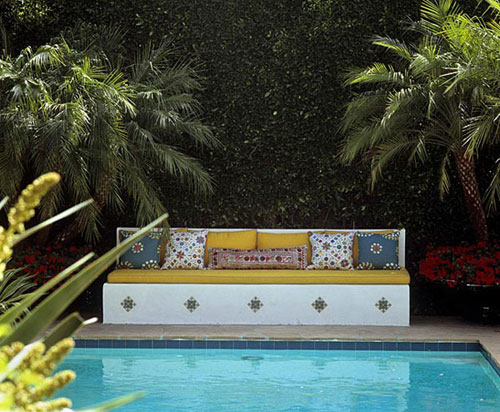 Hanging out by the pool enjoying her great fabrics.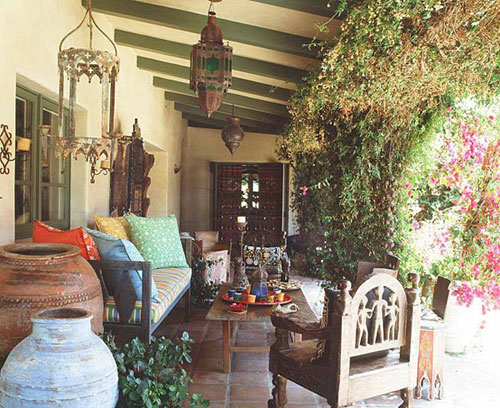 This is the ultimate charming outdoor space. I think I could stay here all weekend long….