It's easy to forget the impact of a black ceiling. And it's easy not to dare to do it.
You're always told, raise up the ceiling, give the room "air", paint it white.  Sure a white ceiling is always nice. However…doesn't it feel a bit boring to just paint all your ceilings white?
What's a home that you don't take risks in?  Yeah that's right, you have an answer. It's always good to push yourself outside the comfort zone when designing your space. That's when the best results for sure come about.
Look at the rooms below, and imagine them with a white ceiling and you get the point.
This room would not have the impact it has without the black ceiling.
Make the walls and ceiling go together in all black.  You surprisingly make a small space bigger by doing that.  You remove angles and hide imperfections. White light fixtures look great breaking up the black, or a strong accent color.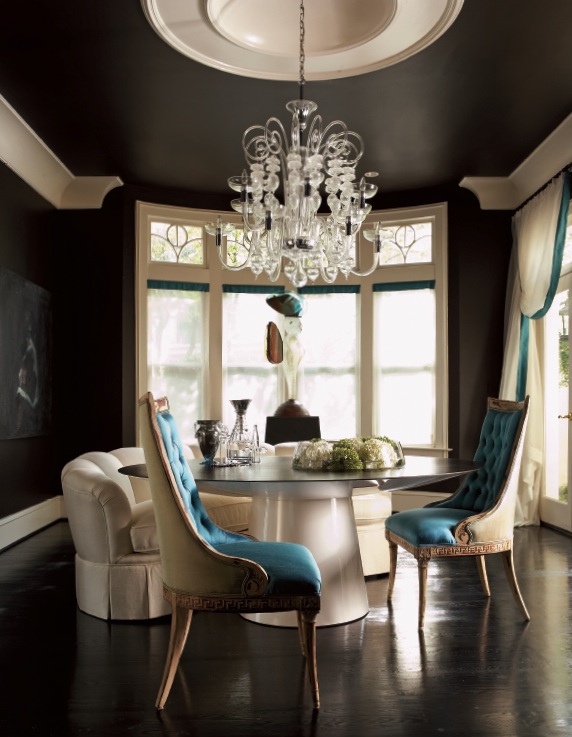 Black ceiling, floor and walls. It doesn't feel claustrophobic right? Still feels large and "airy" just engufing. Surprise!
Same here. It hides all imperfections.
This room would not have all the drama, if the ceiling was white.
Would you agree?
Do you have a black ceiling in your home?
I don't…but I will… one day.