Cheryl, my co-founder in Knock Out Abuse invited us to visit her summer rental in Connecticut this weekend. She described the place as "a slice of heaven" and I'm so happy Dan and I were able to drive up for a night. After all these years living on the east coast, I can't believe I never heard of Stoney Creek and Thimble Islands?? It's a sleepy town, an hour and a half from NYC, with an archipelago consisting of 32 beautiful islands. It's definitely one of the best kept secrets on the east coast, and everyone who lives there knows it.
Many of the houses in the little town are right on the water. Some islands are connected by small bridges, which you can see in the background.
The house Cheryl was in was surrounded on three sides by water.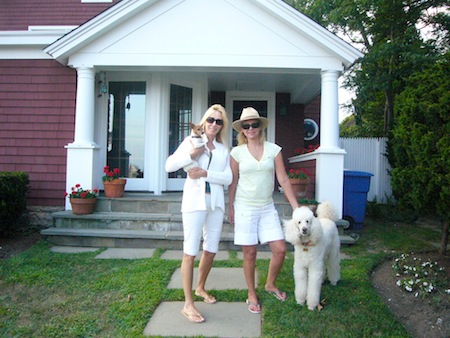 Mary and Cheryl and some happy dogs.
Yasmine was very happy to pose for every picture I took. She's such a photo op!
She even posed in the beautiful driveway.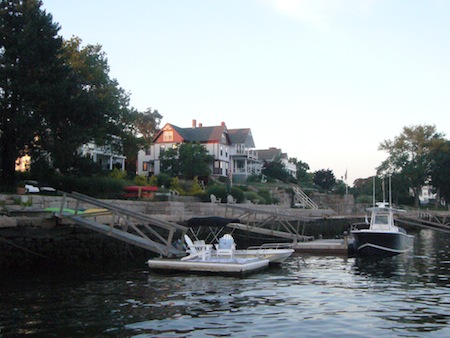 There were docks along the quiet street. Everyone we met smiled and asked if we were enjoying our stay. Even if they passed us on a boat, they would stop to ask!! Felt a little bit like Disney World, it was so perfect. Maybe they're all so happy they know the secret.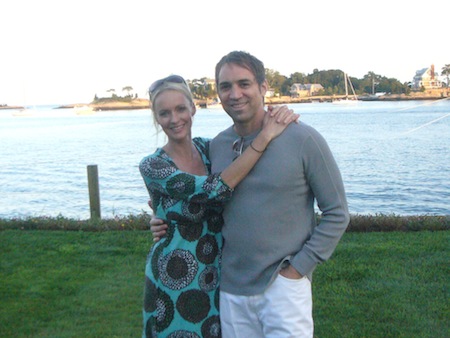 We're happy we found out.
This is the view from the guest and boat house where we stayed.
You can see the Thimble Islands out there.
Most of the islands are so small, only one house fits. Most of them are beautiful Victorian homes.
The island homes are only used in the summer time, as the ice makes it impossible to make it out there.
A summer here will definitely guarantee you a strip mall free vacation.
I can't wait to come back again!