Interiors that remove us from the worries of every day life and allow our creativity to flourish are always my personal favorites.  Beata Heuman, a Swedish Interior designer working in London combine the best of two worlds – beautiful, classic British style with a old school Swedish "fairytale" sensibility.  Her spaces are colorful, magical wonderlands.
Enjoy!
All images & Interiors Beata Heuman
Lots of pink and red in her house in London.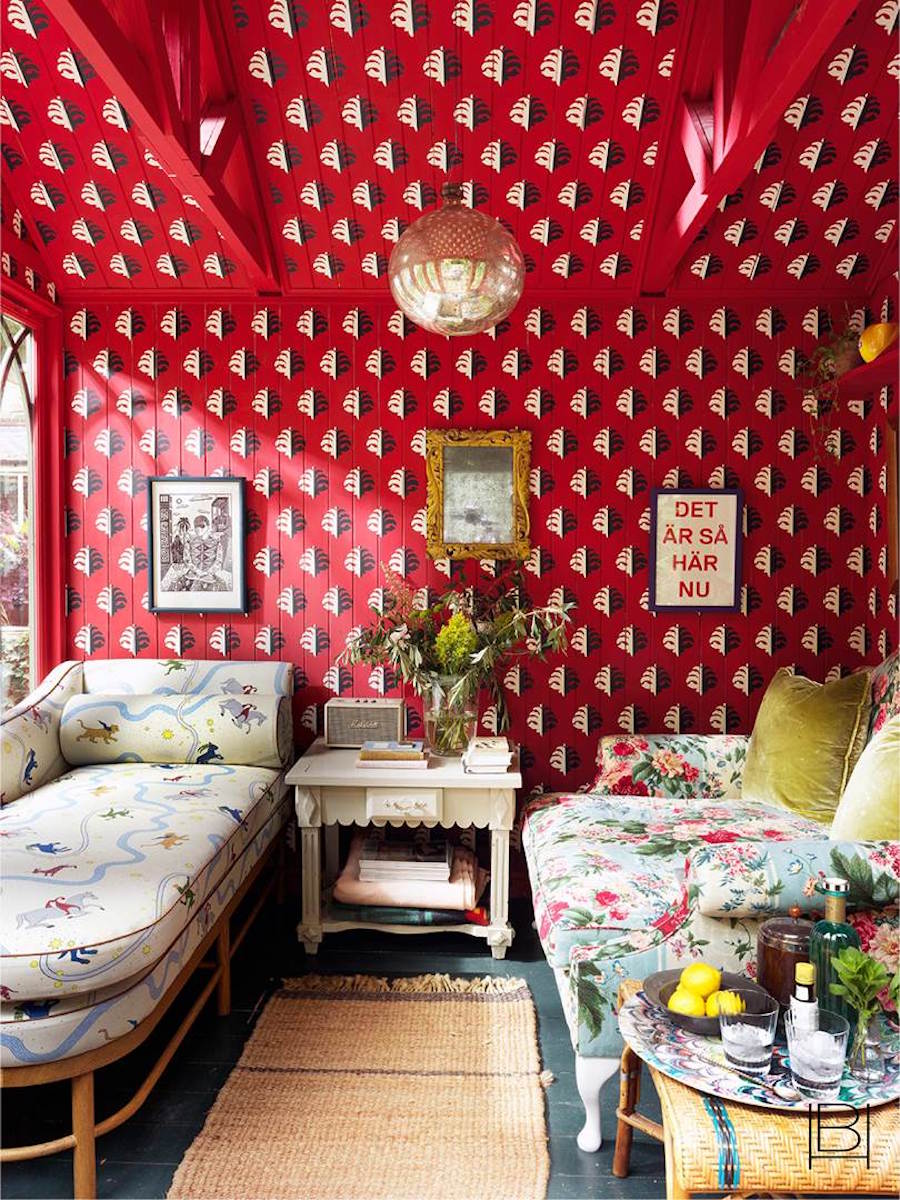 A little shed in the garden turned in to a creative spot .

Livable cheerful spaces.
Plenty of primary colors.
A pretty pink bedroom.
Boldly painted floors.
Plenty or red stripes.
She sells a line of products and furniture on her site Beata Heuman in London.  I don't think it's available in the US yet.
However here are some tips to enjoy her style.
Dodo Egg Light  //   Vintage Jaguar Print //  Gustav Lamp  // Tomato Velvet Pillow // Fern Linen Pillow // Oscar Candy Striped Headboard // Night stand // Baby Blue Jar