I hope you all had a restful weekend! My last weekend of the summer was very busy and deeply moving. Besides design, my other passion is helping people, in particular women and children. So when my friend, producer Lori asked if they could shoot her new passion project, a documentary about women and alcoholism at my house, I was more than happy to say yes. Her film "Lipstick and Liquor" is look at the secret world of women alcoholics. It was inspired by one woman's haunting struggle with the disease. Julie went missing when she stumbled away from a car crash in the dead of winter. Thirteen days later her body was found three hundred yards from the scene.
Sadly alcoholism is on a meteoric rise among women in this country. I love when people decide to do something to help others!! Lori's film will go to every treatment center in America, and be an aid and inspiration to women everywhere to become sober.
There was lots of activity, with camera cords being pulled all over the place. The dogs where a bit perplexed…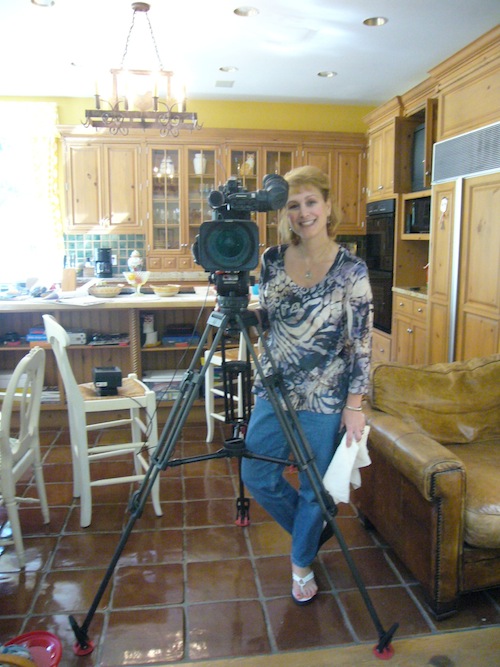 This is Lori in my kitchen. We had to move furniture and items around to accommodate the set up.
I was so happy that my friend Jodie Fisher, who've spent 20 year helping women become sober with great success, was her interview subject.
It's hard to tell from this picture…but listening to Jodie share her story, we were all crying our eyes out. Jodie's sister was murdered when she was 21 years old by an alcoholic boyfriend, and her life would have been saved had her sister not been drunk. Jodie's own battle with alcoholism is heartbreaking, and her fight to overcome it a success story, which is rare and incredibly inspiring! I was grateful to get to listen, and to better understand the self imposed prison of alcoholism. Hearing women like this share their stories and lend a helping hand hopefully can save another woman's life.
Duane, (Lori's husband and also a filmmaker) and Lori set up the shot.
The living room is the only room in the house that is getting a complete makeover, so I was not too excited about them choosing to shoot in there….but oh well, this was not about design!!!
The best part of the day was when Luke got to try to be a camera man….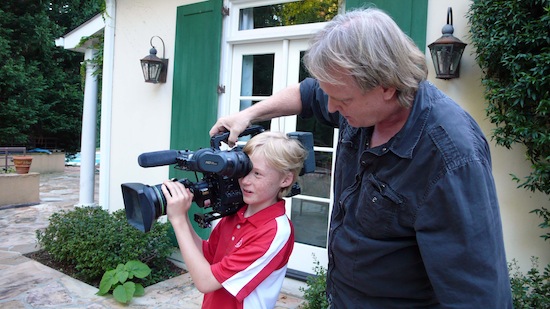 He was really excited when Duane showed him how to do it….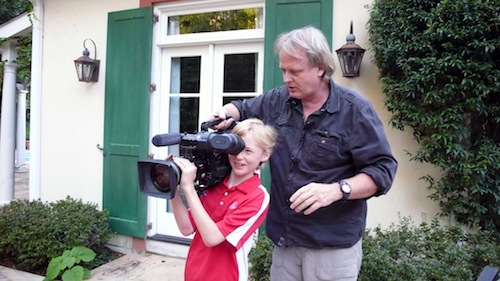 ..and didn't know he actually let him film a scene for the documentary.
Luke is definitely a film maker in the making. He has written over 100 books and scripts and is already "story boarding" on my Iphone. So this was BIG! Dan and I got to sit in.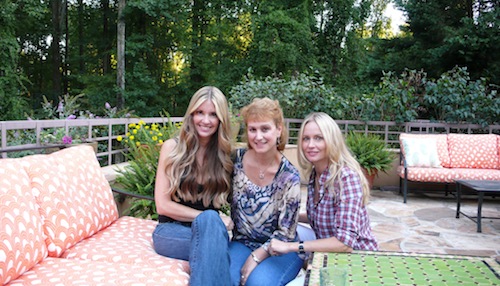 Even the weather cooperated. 80 degrees and almost no humidity in Virginia is unheard of!! Whether this was the end of summer of beginning of fall I'm not sure…but it was perfect.
I'm sure Lori's film will be a smash hit. I can't wait for people to hear these amazing stories.
I think at the end of the day, there is nothing cooler than helping another human being. After all perhaps that's why people seek out to work in design? Don't you think?