Yesterday we started the final renovation project on our house. The Guest House.
Turning the garage in to a guest house was supposed to be the first thing we did when we bought it. I would get a great office downstairs and Luke would get a big teen room upstairs.
Well, it didn't happen that way.
When you live off of Mulholland Drive in LA which is one of the most scenic mountain routes you have to get a permit from the Mulholland Scenic society to make sure nothing that you do alters the beautiful view.
This is the view from the hill at the top of our yard.
Well fast forward a year and a half.
We got the permit, the plans are done and we got started yesterday.
These are some of the architectural drawings. The back of it will have terrace and the view from there is insane.
Yesterday we had to empty the garage in to a rented pod.
The tiled roof was swiftly removed and stored so we can put it back again.
Here are some of the things we will do downstairs.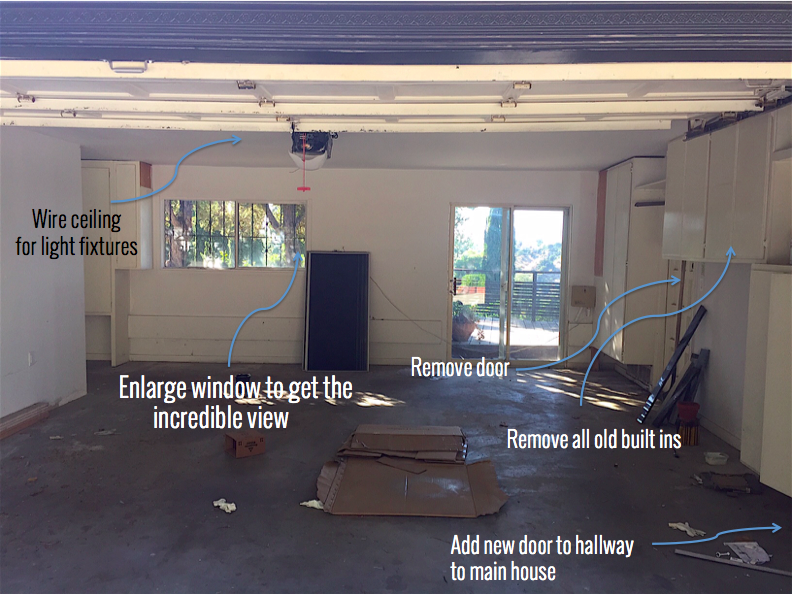 Today it looked like this….
And this….
The outdoors will be white stucco with black accents like the house.
With lots of bougainvillea, flower boxes, and shutters. I'll share some of the plans and inspiration in the next blog!