This week we had to paint.
The house sits on a ledge high up a mountain side with the sun glaring in from three sides but with a steep hill behind the house. The front terrace pool bounces a weird blue light in to the house so it's by far the most difficult house I've ever picked paint colors for.
It makes it even more difficult that I've decided on red.
I narrowed it down to two reds. To the left is RED PARROT by Benjamin Moore and to the right GERANIUM.
Two orange toned red colors.
RED PARROT won out.
I have to say I was surprised that I actually liked it.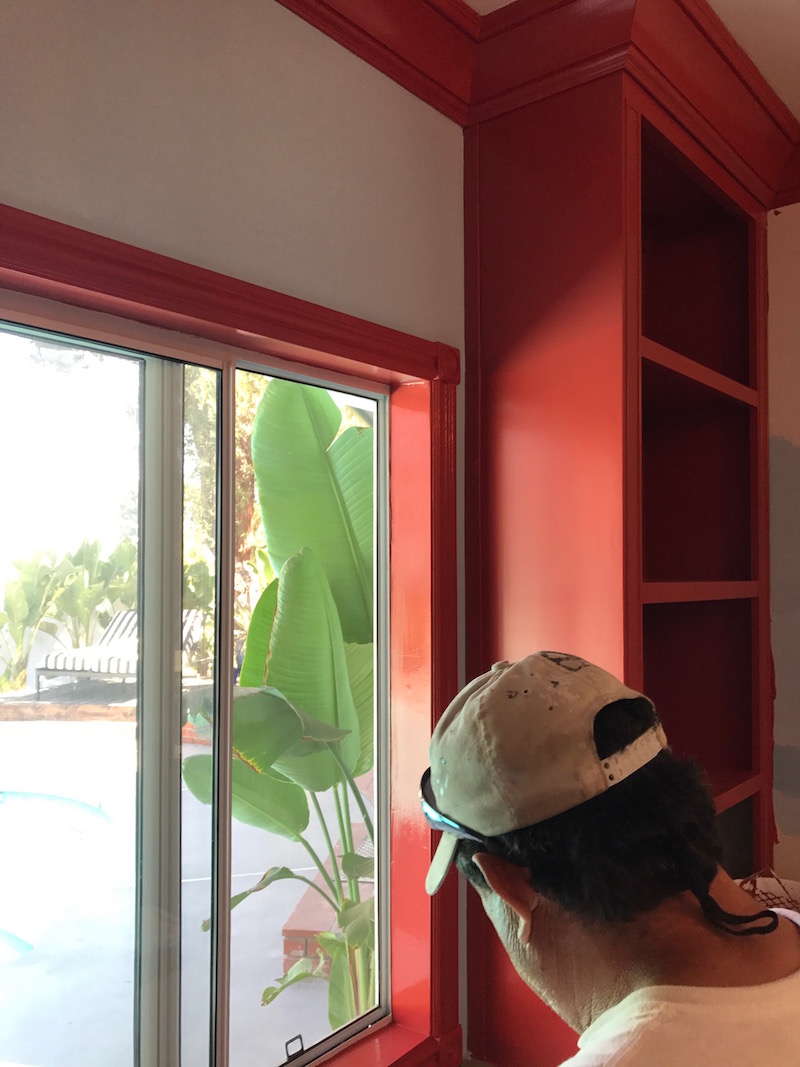 The orange tone in the red seemed to make the green outside the window come alive.
After feeling pretty happy with the red hue, another complicated color had to be selected….
The pale blue.  A color that shifts completely depending on what spot in the room you put it.
This house if completely impossible!
We had to mix colors and pick many more samples than I normally do.
We are planning on adding moldings on one wall and painting it red to make it look like paneling.
 The decision on what wall will have to wait!
I'm sure the rest of the participants have come much further!
You can follow along on
INSTAGRAM.COM/JILLSORENSENLIFESTYLE
Boxwood Avenue | Coco & Jack | Design Manifest | IBB for DWD | The House That Lars Built | Little Green Notebook | The Makerista | Making it Lovely | Old Brand New | Old Home Love |  The Painted House | Megan Pflug Designs | Pink Pagoda | Erica Reitman | Sacramento Street | Simply Grove | Jill Sorensen | Sugar & Cloth | Vintage Rug Shop | Waiting on Martha *
Media Partner House Beautiful | TM by ORC