The house renovations and design could not move at a slower pace! We are doing a big estate sale starting next week, and as soon as all those items are out of here I can finally start with the interiors on this house. Can't wait.
However a few things have happened. Yesterday Abel Martinez came to install out cobalt blue bookcases in the tv room.
They are matching the molding and all the trim in the room.
I'm excited about how they will look with the designs planned for the room.
Just hardware missing now…
We also did another thing that might seem minor but is one of my favorites….
All interior cabinetry got a contrasting color. I love to open a cabinet and have a surprise color inside, so much more fun.
It allows for an additional color in a color scheme.
And last but not least we got thresholds no more large holes under the entry and terrace doors.
Might not sound exciting to you, but it is to me considering all the lizards that have been crawling in!
And big lizards can look like a snake.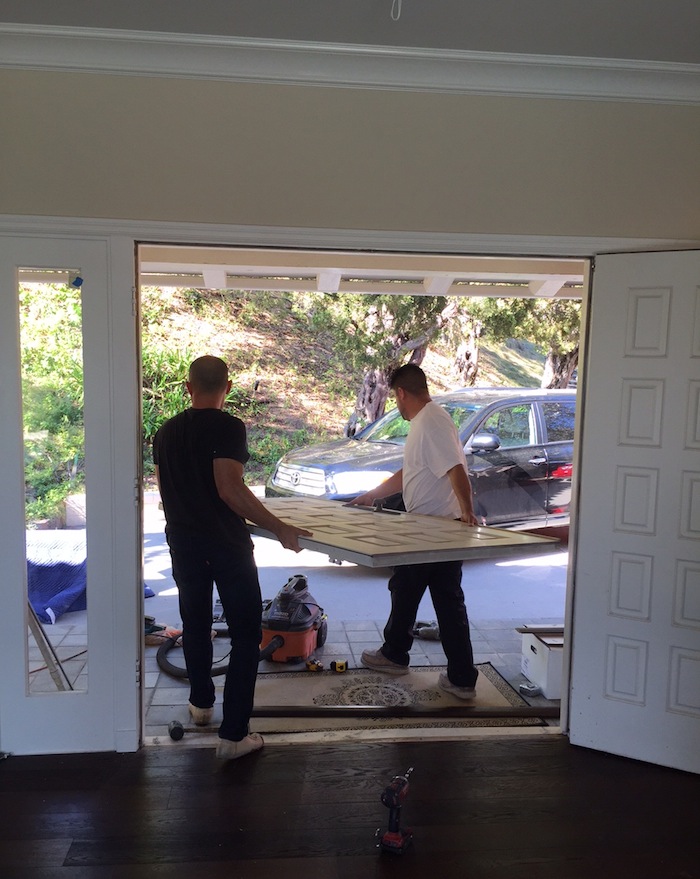 Hope you are having a good weekend!