House hunting. Have you done it?
You heard me talk about all the amazing new lifestyle changes that came with moving to this beautiful state. What I haven't shared much of is our frustrating house hunt. When we made the decision to move here, the real estate market was in a slump and there were tons of fixers just waiting to be redone. I'm looking for an ugly duckling to fix, shouldn't be hard right? Unfortunately the month we started house hunting the market went on an extreme upswing and before I even saw a property a home would have 5-10 bids from developers making the prices sky rocket. Disappointing to say the very least.
So fast forward six months – we're still in our rental. With slim pickings, crazy prices, old school charm with proximity to Luke's school and the big blue – is hard to come by.  But I'm not giving up!
This is what a lot of my days look like…
Found this sweet fifties house with a charming guest house in there back. Adorable.
But 5 bids before I even visit, and load traffic noise in the back yard.
Thankfully I'm working with a great real estate broker Henry Dodge the LA Realtor and there are tons of jokes and belly laughs along the way. This was an awesome property amazing ocean views but way out of our price range.
Henry on the phone hunting down something…
A crazy Moroccan fixer than was going in to foreclosure…but one hour drive from Luke's school.
Amazing views in Bel Air though.
I bid on this mid century place by the ocean….
Felt I could turn it in to a great family home. But it fell through…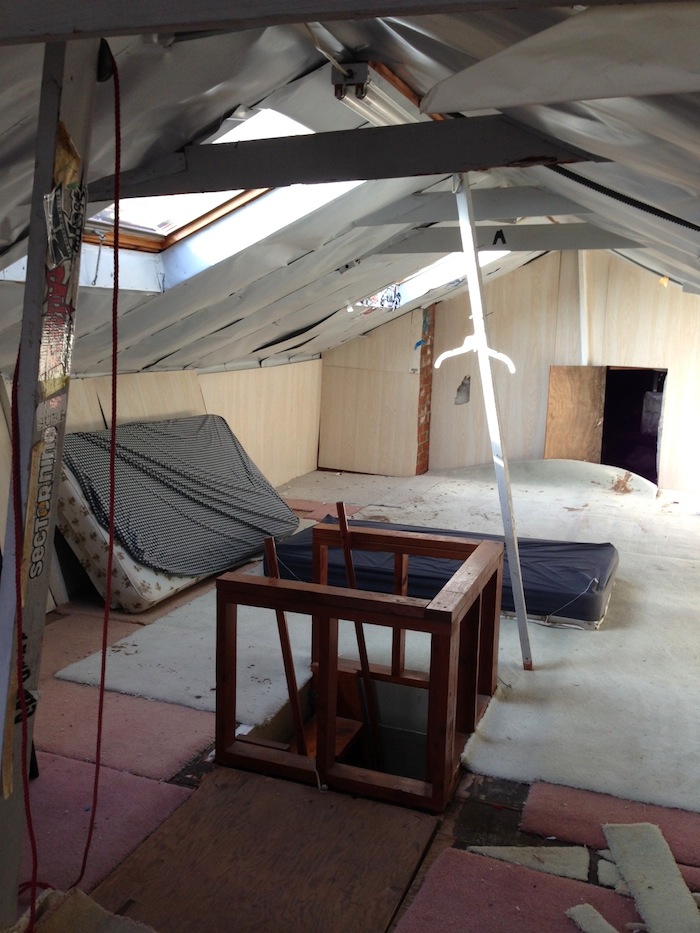 Could this be an office? Open it up and you have ocean views. Hmm…
I'm staying hopeful…and until then we are in our cute bungalow rental in a great part of town.
Could be worse.
Are you house hunting?