Today is the makeover reveal!
For those of you new to the blog, I've participated in Calling it Home's clever makeover internet craze One Room Challenge, and today is REVEAL day!  20 Designer and a bloggers were invited to make over a room in 6 short weeks and hopefully inspire others to do so. Mine took place at our country lake house in Sweden from the 1800's during a six week period.
Here are all the previous weeks:
WEEK # 5
The room I've been making over is our TV Room. Although busiest room in the house and always filled to the brim with people, it was the one that remained painfully "undesigned".
I didn't have the opportunity or budget to buy all new furniture pieces, or reupholster anything. Instead I used a bunch of items from my lifestyle label and second hand stores were scoured for pieces to makeover.  Mainly I wanted a new and warm color scheme, and for this makeover , the midnight sun in Sweden served as the design inspiration.
This is what the room looked like BEFORE: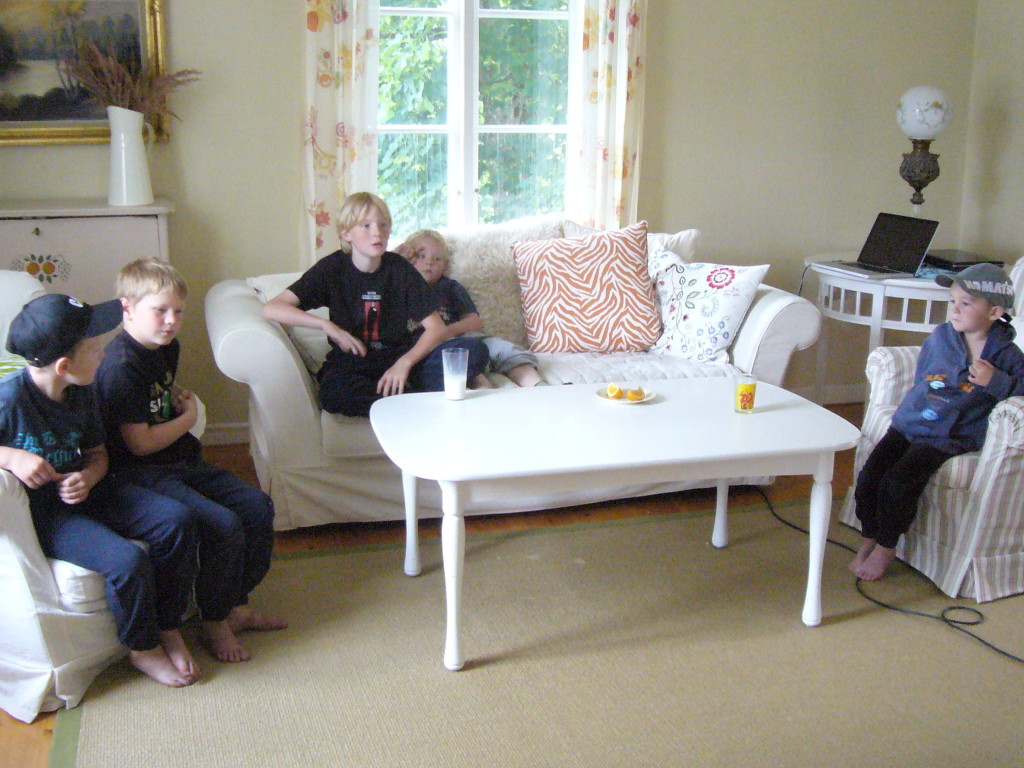 Kind of basic, and this is the other corner BEFORE:
Here was my new color inspiration: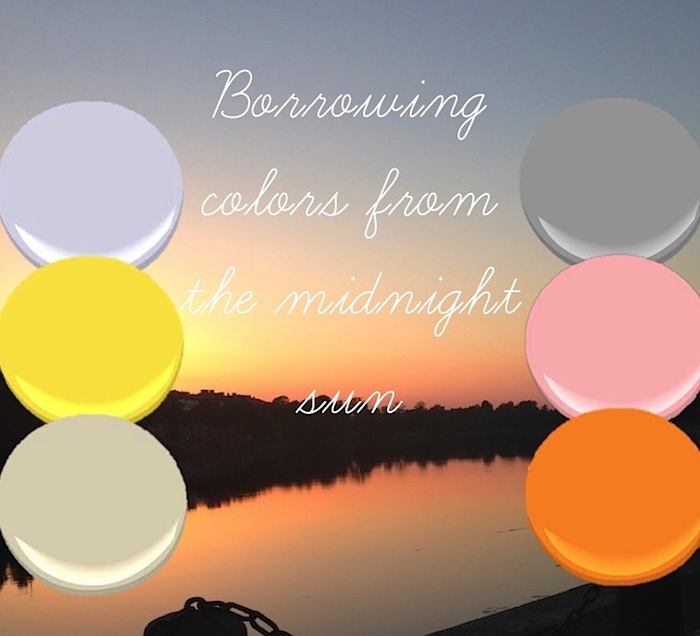 And here is the room AFTER:
All images by photographer Mehreen Qudosi.
New pink walls and vintage pieces.
The Bonfire Maze carpet and a boldly painted vintage coffee table.
All the seats were covered in Ikea sheepskin or Pottery barn faux fur.
Sunshine Monogram pillow, Lavender Ice Regency velvet pillow.
Vintage cabinet repainted.
Picked flowers from outdoors.
I added our new Sunshine Greek Key curtains.
And random faux fur pillow covers.
The room now feels cheerful and surprisingly all the men in the house love the pink!
Have a look at these talented ladies makeover reveals today!