Ever since I did my TV room with the chevron carpet I've been going nuts over the pattern.  I really would like to put it everywhere, but have to restrain myself.  I can't put it in another room, but I can put it here on the blog!  I'm seeing it pop up everywhere in different forms and I never tire of the pattern…at least not yet..
I love passing my TV room and looking in and having it pop out-literally.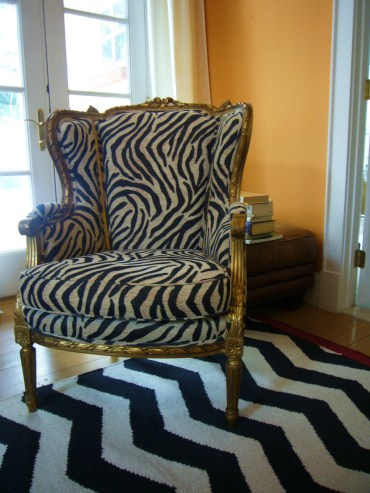 The zig zag West Elm carpet must be selling really well because I see it everywhere.
In the recent Lonny magazine I saw it with this amazing teal wing chair. What a great color combo.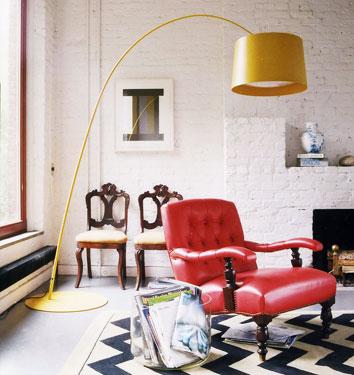 Here is a more upscale chevron carpet from Domino magazine.
Here in Made by Girl's dining area.


You can buy inexpensive chevron fabric for $9.95/yard here.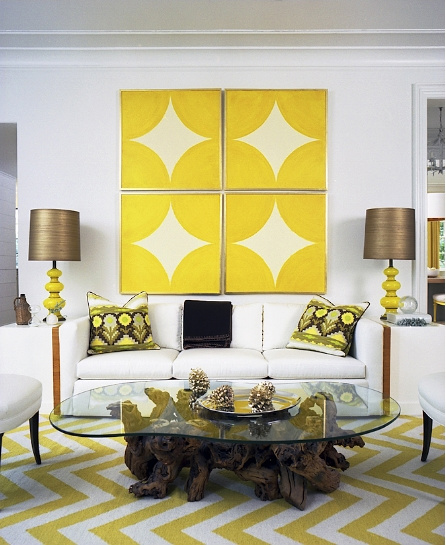 It's great in yellow.
This custom wool herringbone rug you can order here.
Wow-that curtain I could really use somewhere.  Hmm…where?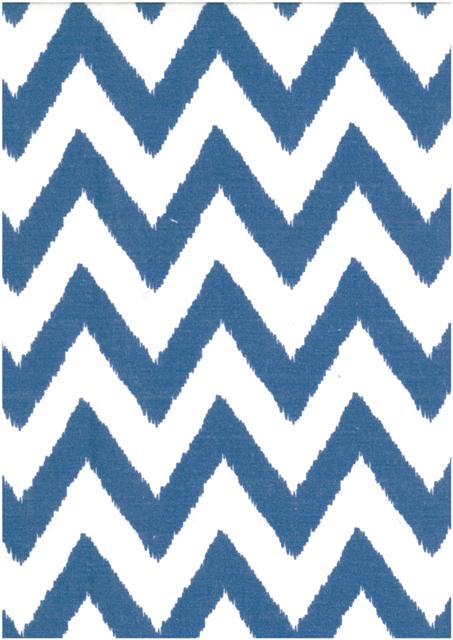 I love Rubie Green's green fabrics. Here in blue.
Looks really fun on this chair.
Maybe a chair covered in this hot pink from Rubie Green?
How fun do these reinvented vintage stools look in hot pink chevron?  They are from one of my favorite "green" companies Chairloom. If you haven't visited this great site do it now!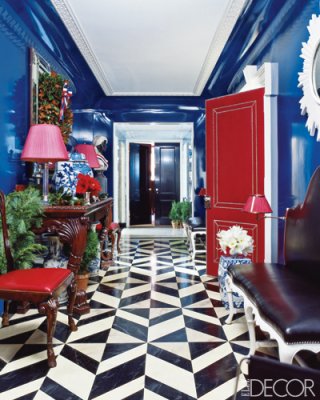 Miles Redd designed and entry for a bold couple.  And Madeline Weinrib has them in lots of colors. I'm always writing about her rugs…I should work for them…Anyway it comes in–
red…
gray…
hot pink and orange…
….and I like this wool navy.
This navy and white pillow from Frontgate could really "save" an entire room.
Chevroned out yet?