I forgot how much I love Easter over here.
The fresh cold air is just slowly giving way to early signs of spring. Nothing is green yet, but tiny buds make their way, fighting through even the occasional snow storm. The few days we've spent so far have been fuel for the soul. It's been so healing for Luke to see that there's a great big family here, and they all love him very much.  Not sure if any of you suffered the loss of a parent when you were a kid, and can relate. As the surviving parent you feel an overwhelming worry to be enough, to not get ill, and do everything you can to give your child the best life possible.  There have been many days I've had to pick Luke up at school because he's crying or having stomach aches.  There have been painful e-mails to a dad who is no longer here, and nightly prayers asking for signs. It's pure heartache seeing your child suffer. So being here and having my parents, brothers, nieces and nephews, and good friends around is heaven.
Easter is a time for new beginnings, and I've never felt that more than now. Life has been eternally altered, but a new beginning is coming, and I'm just realizing that life can be filled with happiness again. I don't mean to sound sappy (I don't like to be depressing on a design blog!), but I was really worried that I had forgotten about simple joys, and what moments of happiness felt like.
All can say in moments like this is God Bless America, but thank God for Sweden!!
What are you doing this Easter?
What I like over here this time of year, is that nothing needs to be done in the yard…YET.  So this visit we can relax.
Most of the ice has broken up on the lake and the swan couple has arrived back for spring.  The air is cold, and the evenings are nice and dark.
In shot – perfect sleeping weather.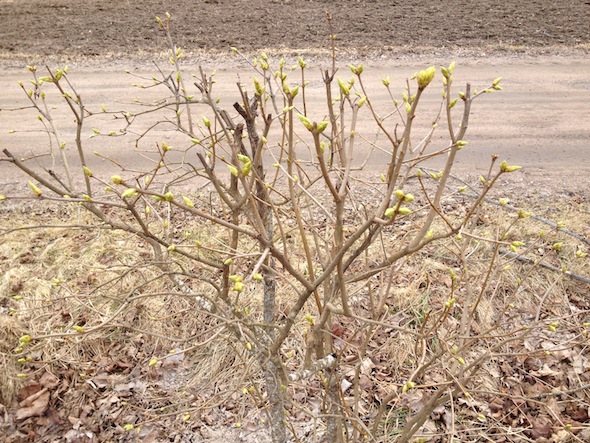 The hedge along the yard already has buds.
Luke is soaking up the love from adorable cousins Viggo and Zooey.
Luke goes biking with Viggo coming along on his scooter.
A big renovation project should soon be starting up again, to finally be finished off…..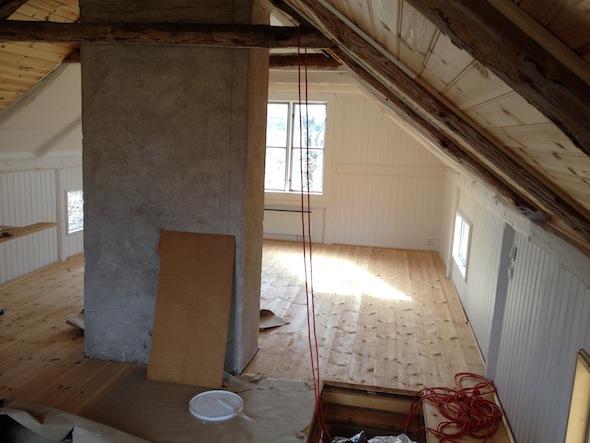 The top floor of the guest house is being turned in to a "sleeping hall". My brother has done a great job, but closed his building firm, so I'm meeting with new carpenters this week.
I'm planning on adding 5-6 beds along the wall for fun kid's sleepovers.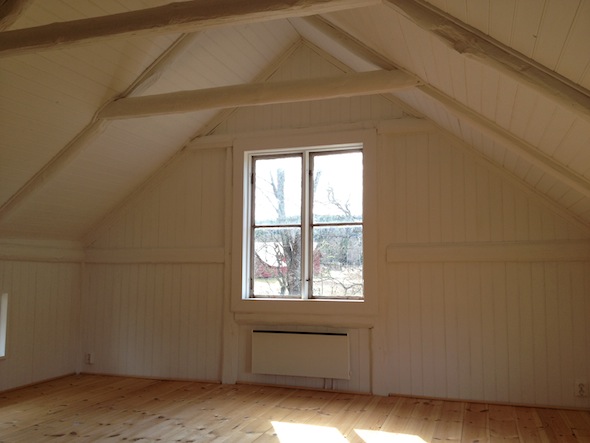 New plank walls, and floor has gone in, and it's awaiting all white paint.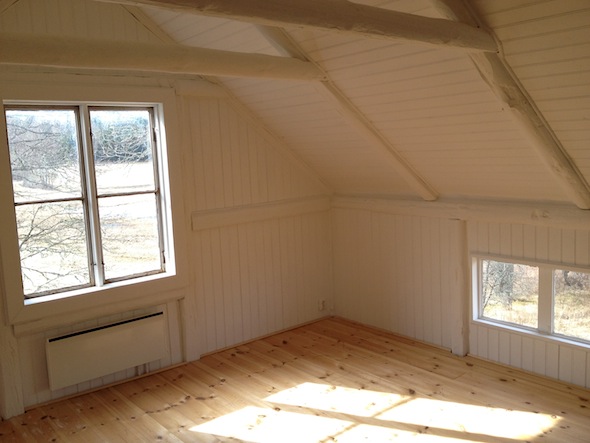 I have so many great ideas for this space.
Downstairs….
The guesthouse bedroom is awaiting spring.  It's too cold to sleep here in the winter time.
The adjacent room is becoming a small kitchen and bath.
The dock passed the winter without damage. It finally has the nice bleached wood look.
No work needed here.
So most of the time…
…we're just hanging out with people we love.  It's nice to see Luke happy.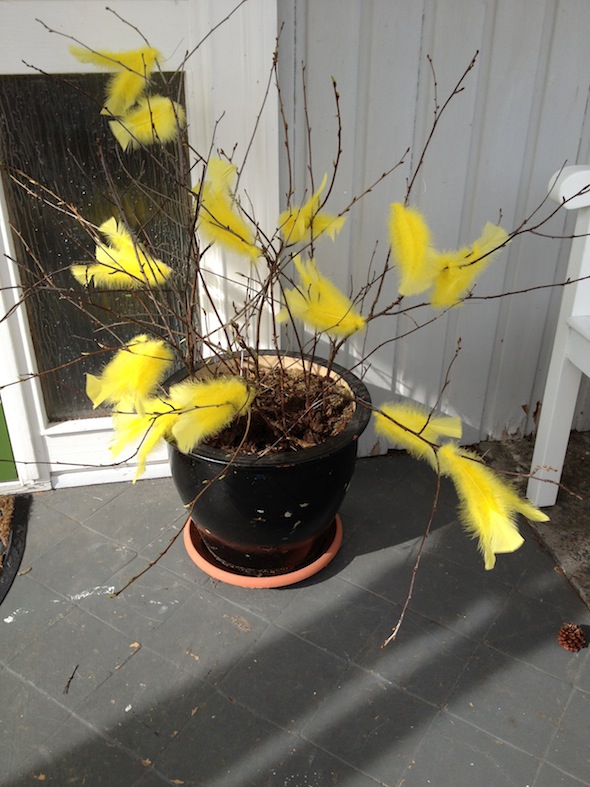 And Easter is just around the corner.
In Sweden that means Easter witches and fireworks!
Can't wait–