I'm back!  I was swept up in a work tornado.
I've revamped my company, hired a fantastic new team of women, taken on a bunch of new design work while taking care of my sweet son with two broken arms from basketball at school.
All of the above has turned me in to the "shoemaker with no shoes" a designer with an unfurnished home. I hate to admit it but the house is so empty it echoes inside, but outside there has been some progress.
First off the sad little garden outside my bedroom door got a makeover…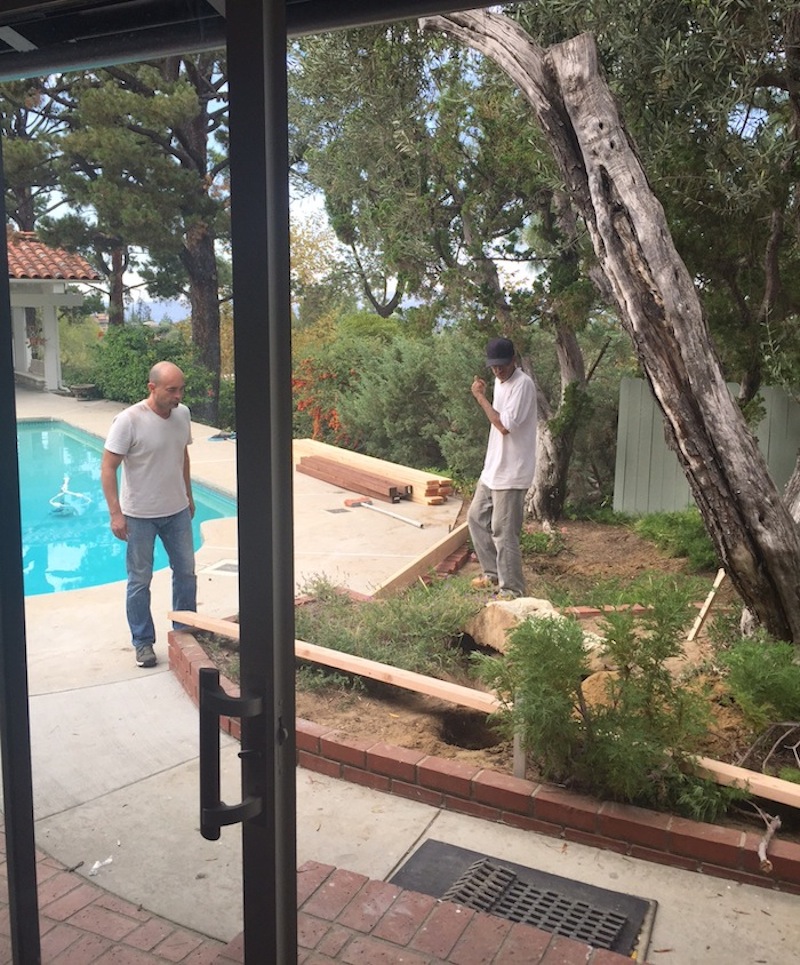 I thought it would be nice to add a deck outside, a space to read and lounge by the pool.
(with all that free time I have ha!)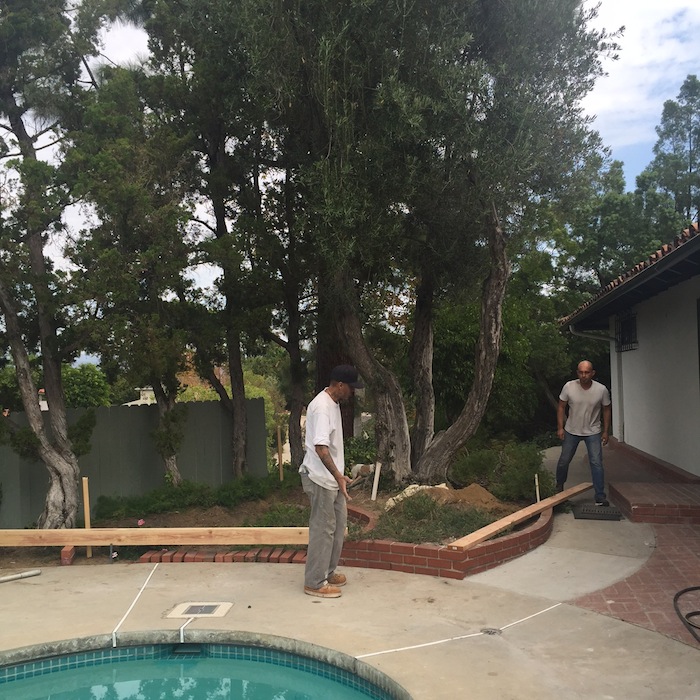 Javier and I sketched out a small deck, integrating it with the existing brick,  and Gerry built it.
Voila!
The olive tree gets to stay, but the other trees will be removed and a row of banana leaf trees will be planted.
Can't wait.
"The bus stop" (looks like it) at the edge of the built in terrace needed a makeover to make it usable.
Rather than remove an original part of the -67 terrace structure I decided to widen it.
Gerry built that too.
The plan was to make it a twice as wide.
Another place to lounge and take in the view.
Now it looks like this…
Just waiting for some black and white striped sunbrella cushions and pillows.
Terry from www.teryldesign.com came over with her crew to start clearing out all the stuff in the garden to make room for the new landscape plan.

The garden right in front of the house has not been done for many, many years.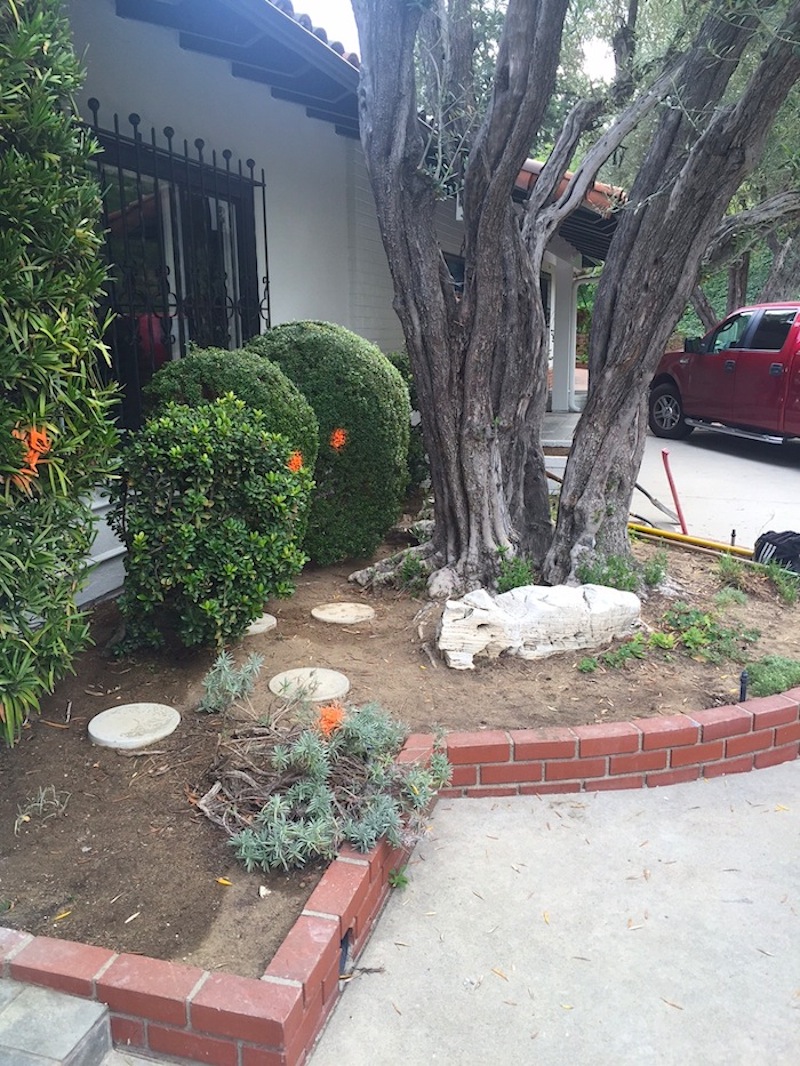 Pretty depressing. Again the olive tree will stay, everything needed to go.
Love the olive leaf color with the new black and white house.
The rest was moved or taken away.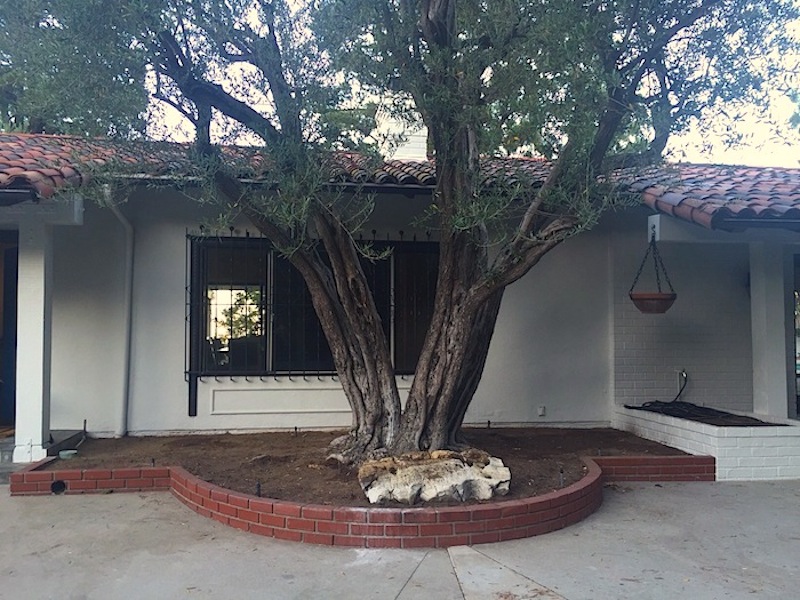 Now the garden sits empty awaiting new plants.
Just like the house waiting for furniture.