The new rug design for our dining room has finally arrived!  Before I could even unpack it my two dogs of course had to sit on it. Not sure why dogs always have to do that?
The carpet is the first item in a slightly new design direction that I'm are doing that I'm very excited about. It's a little bit ethnic/modern/ranch inspired and the perfect mate to our open kitchen.
It's called the ARROW Carpet.
The dogs approved…
..and were not happy when I asked them to move.
The cotton carpet is going to go underneath the dining table which will go right next to the kitchen island.
Can't wait to put it all together.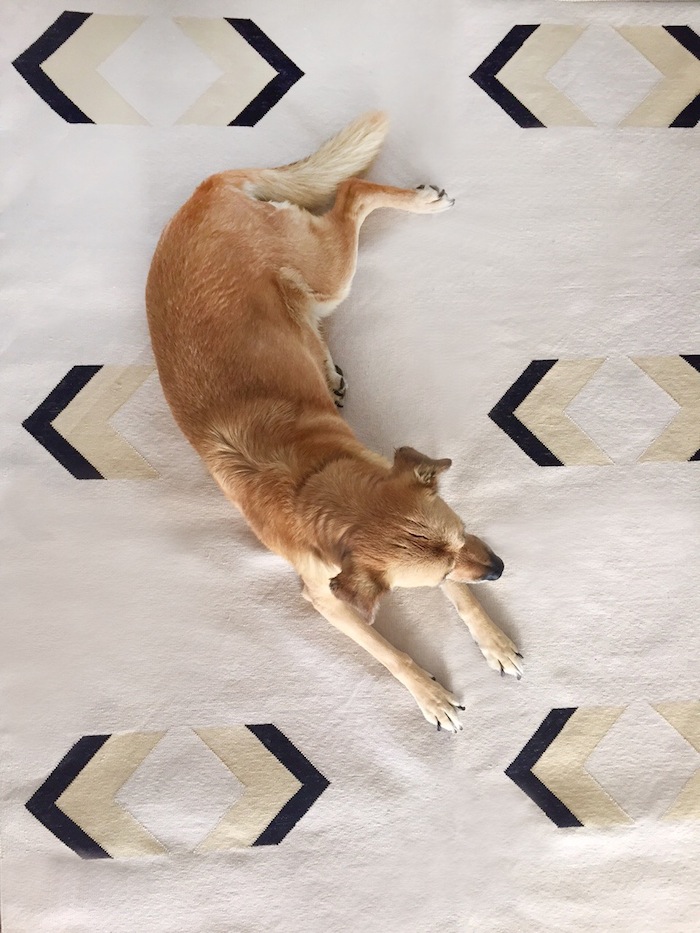 For now the carpet will be rolled up and put away while we wait for the dining table.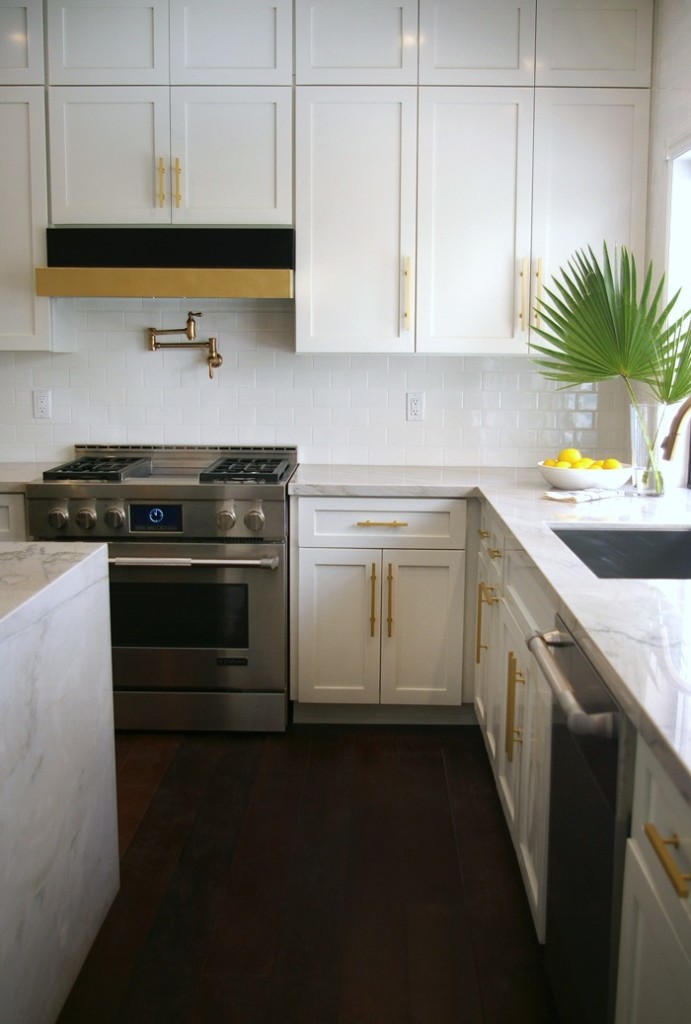 I'm excited to see how it will not only blend with the kitchen, but also with my new grass cloth wallpaper.
The Canary Tropical Bamboo which is my first attempt at a wallpaper design will go on the wall next to the big white tile wall.
Can't wait.
Have a great weekend!
P.S. For daily inspiration follow on [email protected]