Unless you live in Los Angeles you'll miss my mini home tour in Malibu Westlake magazine which is out on the newsstands now. Its always fun to see how your home looks in magazines so thought I would share a few peeks here on the blog.   You can read the full interview with pictures and story here www.wmlifestyle.com.
I've included a few behind the scenes pictures as well.
I'm definitely happy I painted that front door blue…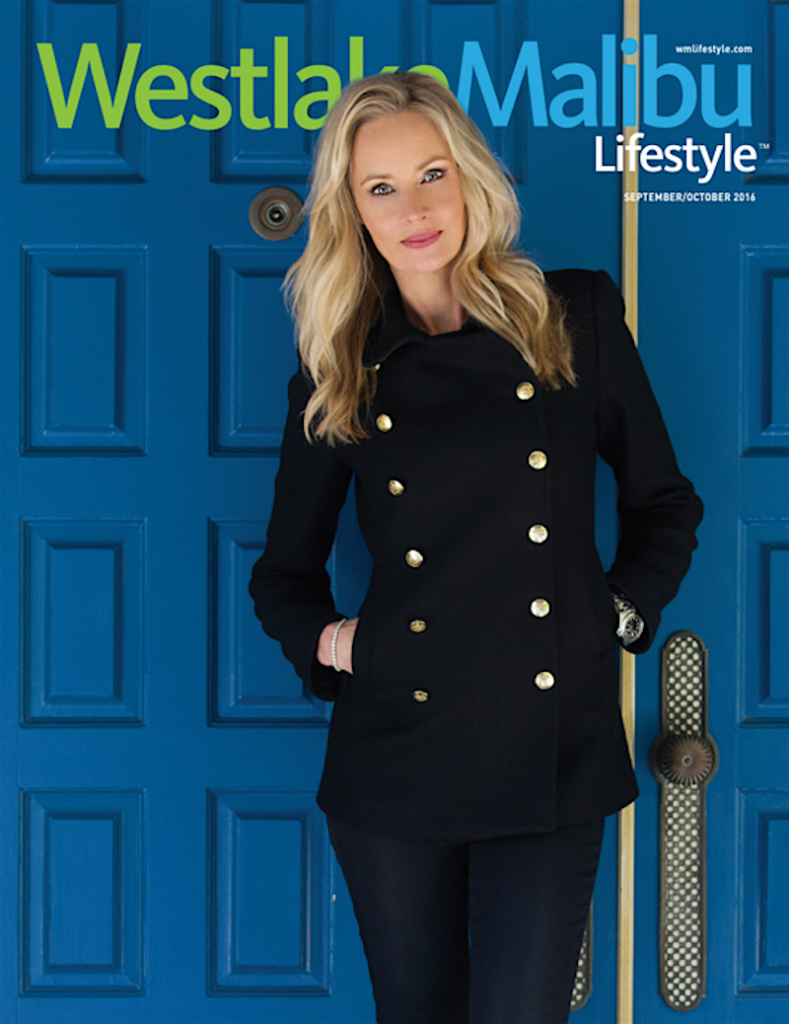 This is the current terrace awaiting a new coffee tables and carpet.
Bedroom with my new (and favorite)  TAKES TWO bedding and ARCHES wallpaper for Jill Sorensen Lifestyle.
And here it Behind-the-scenes with photographer Joe Hill shooting.
The carpet is my GREEK KEY SHAG from Jill Sorensen Lifestyle.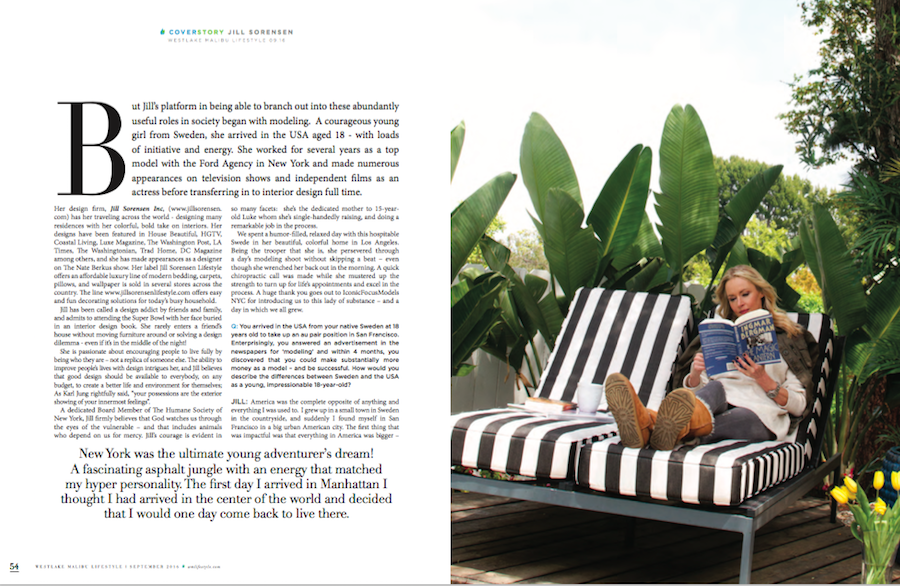 My new little master bedroom terrace made it in.
Behind the scenes pic….
Waiting for those banana leafs to grow in.
In the living room with Katherine Rally drapery fabric.
Big thank You to Diana at Malibu Westlake magazine for coming to visit.