I hope you had a good weekend. Yesterday was a sad day reliving 9/11 having been in NYC that day ten years ago. I'm looking forward to my trip this Friday and hope to visit the new moving memorial.  Seeing all the footage again yesterday, makes me fall in love with NY and America all over again.  This is a great country to live in and sometimes sadly tragedy is a reminder of how great the people living in this county are.
Now switching gears…and on to something way less deep…my bedding!! The KEY BEDDING, the first in my private label Jill Sorensen is now available in a pre-sale on LiveLikeYou. As with all things I design, I want it to be affordable, with cool designs and in c0lors and patterns that I are "user friendly" and fun.
I have the KEY BEDDING in orange in my own bedroom. Here's an article  "My Favorite Room" in Glitter Guide. You can check it out in my bedroom if you haven't seen it.  Thanks Caitlin for the really cool article!
The bedding, duvet and pillows is available in FOUR fun colors.
ORANGE – shown here with THE PAGODA HEADBOARD.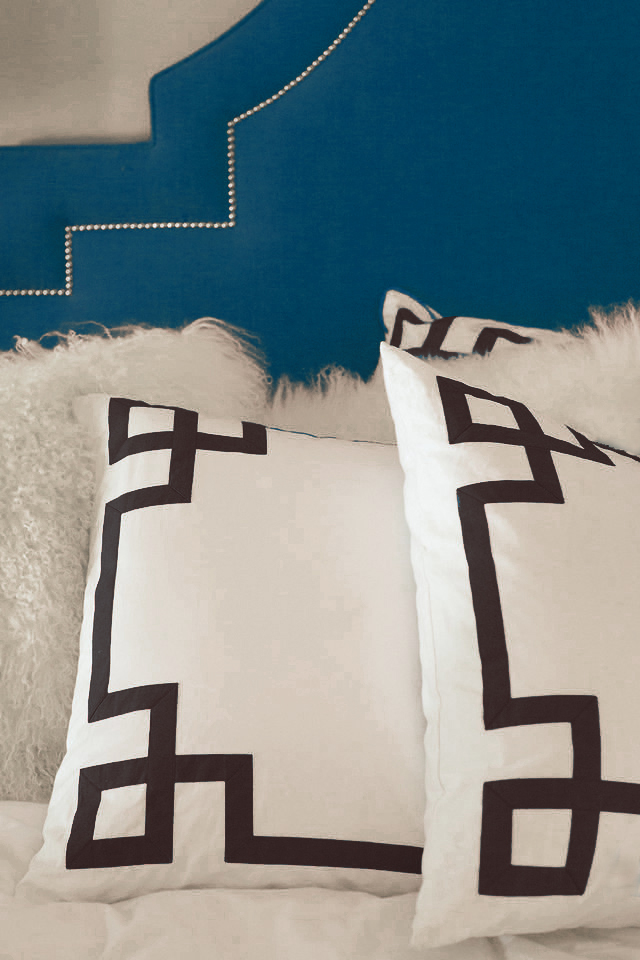 And THE PAGODA HEADBOARD is now also available in LIMONCELLO.
I have two more bedding designs coming out. Very soon.  Next up to be released is THE ELECTRIC CARPET.  LOVED this great write up in this months DC MODERN LUXURY.  If you can't read the copy you can go here, it's on page 1o2.