Are you enjoying your summer?
Here's some pictures from my week.
RE-SHOOT! OH NO! Gordon Beall snapped a cool shot of Bubba who finally had is star turn. This is a little pic behind the scenes. Bubba happily poses for any picture he can possibly sneak his way in to.
I think perhaps he is human, definitely not a dog.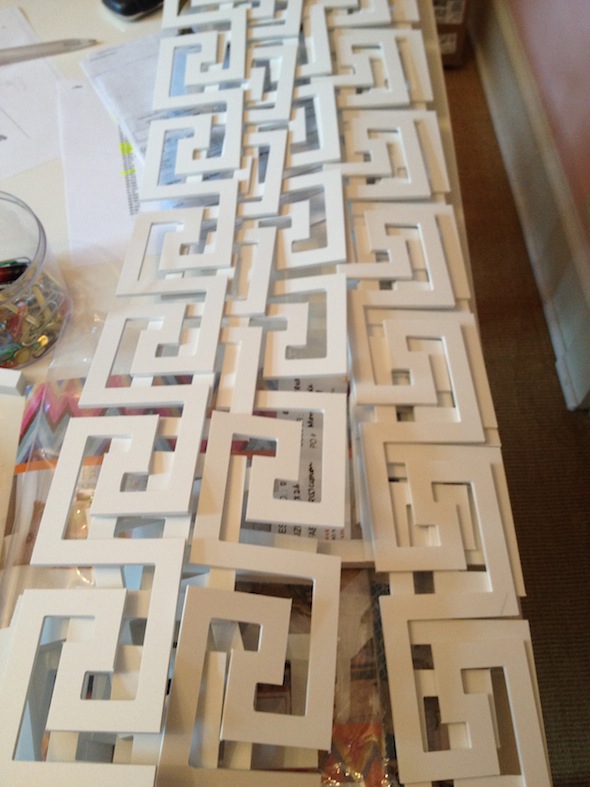 Finally added MY OVERLAY'S to my office desk.
WILL SHOW FULL TUTORIAL IN LATER POST!
Here's s sneak peek of how cool it looks.
A West Elm dining table now looks like a chic vintage desk now.
BANG BANG EURO SHAMS in red – LOOOOVE how great they look in Luke's room.
Can't wait for the shipment of this new pattern so I can have it photographed!
BIRDARIA sent us these super nice mouse pads. THANK YOU!
Check out their site for cool products and wall art.
My antique lady head from Colombia also got a star turn in a shoot…
Isn't she awesome even with her broken nose?
BLACK VELVET REGENCY PILLOWS, THE REGENCY CURTAIN, The MARK cotton dhurrie samples getting ready for a client.
And…as Luke got a Mac, Dan got a Mac….
…we are now officially a Mac family as Bubba finally got his laptop.
This little creature just cracks us up all day long. I know all of you who have visited here all understand the power of Bubba.