…THE BEVERLY HILLS HOTEL!!!It's always a blast to visit whether it's lunch by the pool, or a drink in the Polo Lounge or breakfast at the Fountain Cafe sitting at the bar stool screwed to the floor. It's retro, current and historic all at once. I might admit I also met my boyfriend there, by the pool!!! There are tons of families from all over the world, mixed with the occasional sighting of a Hollywood icon or perhaps the humorous sighting of George Hamilton tanning with a reflector by the pool. Whatever it is, it has it's own special vibe!
Life is TOO short to live in uninspired interiors. So I thought how could you turn your home in to the Beverly Hills Hotel?
How would you go about it?
STEP # 1
PINK AND GREEN STRIPES!
One of these carpets from Dash n'Albert would to the trick in a bathroom, foyer, laundry room, bedroom, garden room…hmmm….heck – ANYWHERE!
STEP# 2
GET THE INFAMOUS PALM TREE WALLPAPER
It's in all the hallways, and in my favorite pancake place in the hotel "The Fountain coffee shop".
You can order the orginial here.
You can even turn your dining area in to a mini "Fountain shop" like Nicki Hilton did in her house.
Makes for an adorable breakfast area.
You can order the chairs and tables and cushions here.
STEP # 3
ADD SOME 40's INSPIRED FORMALITY.
Glitter, peachy pink and green.
A fancy light fixture.
A green and white formal wool carpet.
A forties console.
A fab old Hollywood style couch.
A glitzy mirror. And don't forget one for your bedroom!
STEP # 4
THE LUXURIOUS BEDROOM!
A green over sized headboard with a super comfortable mattress!
Gold deco inspired bedside tables.
A gold light fixture.
Glam lamps in gold and some kind of green trellis like wallpaper for your bathroom.
Forties,deco inspired gold sconce adds the mystery of the hotel.
STEP # 5
ADD SOME SPORTY GLAM IN AN UNEXPECTED ROOM!
I think creating an area in the house that's reminiscent of the now removed sporty tennis area of the hotel, would be fun. A glitzy light fixture and pink and white strip wall paper would make the most depressing part of your home a fun experience. A chic Beverly hills inspired laundry room or bathroom anyone?
Designer Celeri Kemble used similar wall paper — looks pretty awesome.
A sporty white table…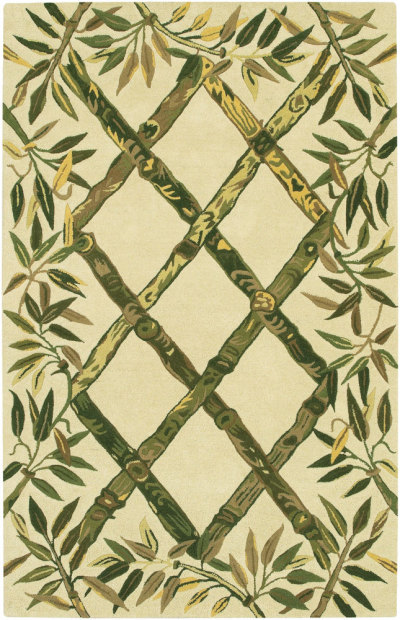 …and a retro white and a green carpet that feels like palm trees. Doing laundry would never be the same!!!
STEP # 6
CREATE YOUR OWN POLO LOUNGE!
The Polo Lounge is one of my favorite places in the world to visit!! It's so weirdly cool, and not cool at the same time. Last time I was there I had just finished reading "The Kid stays in the picture" and who do I stumble upon and chat with? Robert Evans in his ascot. Just cool.
I would sayfor the Polo Lounge create your own version…. maybe visit Garden House decor and purchase..
…a really cool vintage, retro garden set, then invite your most entertaining friends over and MAKE AN AWESOME BELLINI!!
P.S.
What is your favorite hotel? Your favorite movie interior? Your favorite style you would like to live in? What would you want to turn your home into? I would LOVE to know!!!