Hi Friends, welcome to the new blog platform! I hope you and your loved ones are staying safe.
When things feel uncertain and chaotic, the one thing we can do is make sure our homes are our sanctuaries and best buddies to help cheer us up.  Timeless looks that warms your heart are truly soothing for the soul and feels good right now.  Because of the pandemic I can't make it back home to Sweden, so I'm really craving the Swedish Classic look right now. It's one of the absolute favorite design styles.
I created a guide how you can achieve this look in an approachable way in your home.
We have designed a few Swedish Classic bedrooms on Jill Sorensen Lifestyle that can all mix and match.  You can now also shop via some of our favorite design styles that creates a warm and cozy home.  Swedish Classic is of course the first.
I will break down the look for you with all the elements needed, so you can create the look at home in your own approachable  "Swedish" way.
To get the feeling right there are certain ingredients that add an instant Swedish feeling.
Gingham Fabrics
BRIGIT HEADBOARD IN PINK GINGHAM
All White Backdrop – Floors and Walls
Paint your floors, walls, stair case white. You can still add lots of color, but it a white floor surely brightens your mood.
Lots of Light Natural, Aged Wood
Worn unfinished floors and aged furniture pieces with faded parts add to the charm. Casual, comforting and chic all at once.
Simplicity Rules!  White Nightstands and Simple Pillow Arrangement
A Swedish Classic Bedroom is never busy.
Simple pillow arrangements! If you add loads of pillows you remove the true European vibe.
BRIGIT GINGHAM PINK HEADBOARD // IRMA PILLOW
SWEDISH NIGHTSTAND // EMMA LAMP
Sweet Vignettes with flowers and PORCELAIN
A sweet gold mirror over a dresser, a chair or a chaise, fresh flowers in floral vase or a ginger jar. A pretty vignette in a corner of your home, shows that you take time out to truly to love your home, every corner counts.
Swedes like cozy areas.
Blue & White Really Everywhere
Blue and white china, blue an white fabrics, blue and white rugs. really blue and white anything! To have the vibe in your home you can even add a love seat with antique style print fabric. If the fabris is right many different style pieces can work.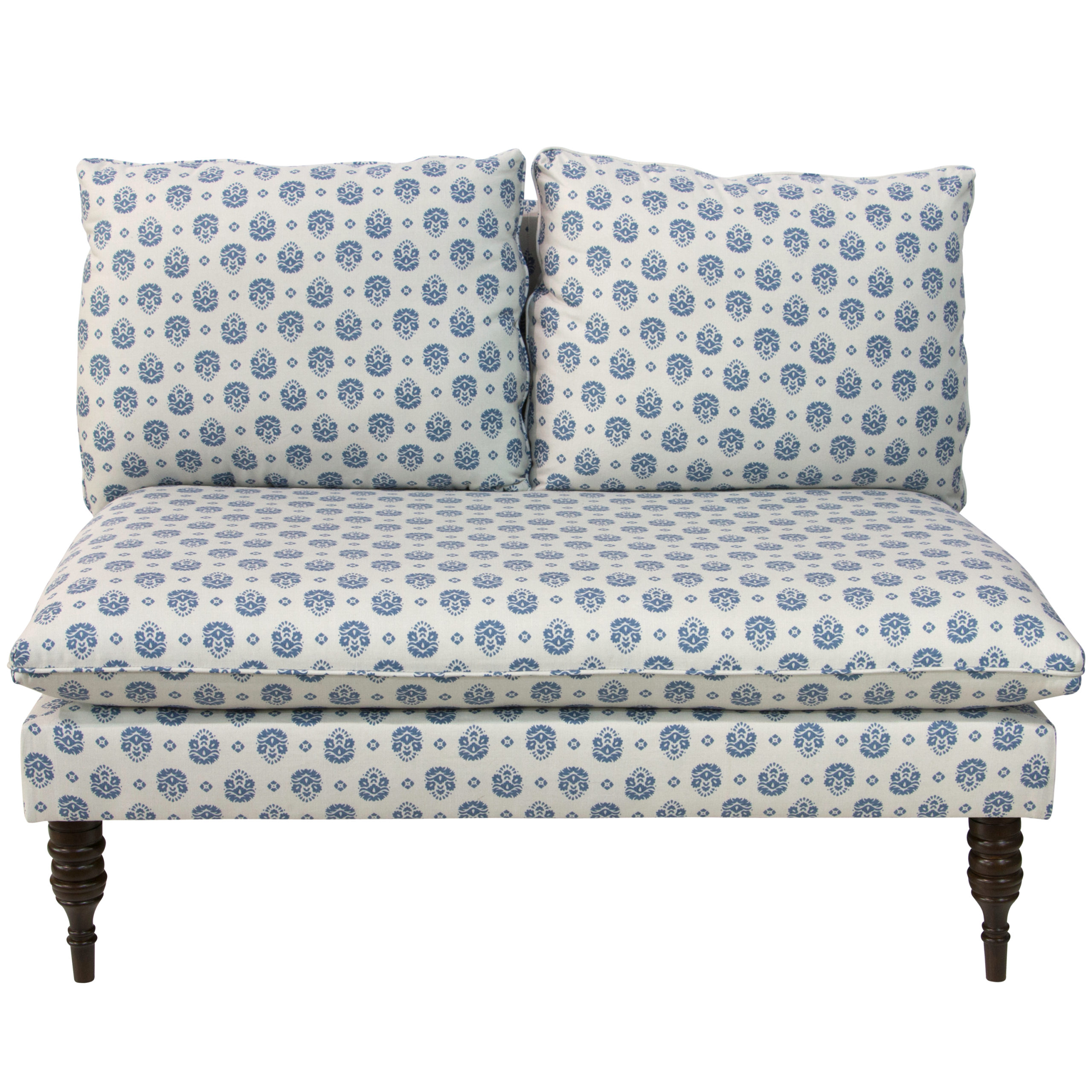 COTTAGE LOVE SEAT IN NAVY FLORAL
MIMIC THE KAKELUGN = Swedish Tile Fireplace With CHINa, Wallpaper or Fabrics
Most Swedish homes in the 1700-1800's had these magical tile fireplaces in every room. After you turn out the fire the tiles will stay warm for several hours and hence a very economical way to heat the house when firewood is sparse.
Unfortunately you will be hard pressed to find one for your home here in the US, however you can create this vibe by using vases, lamps and urns or wallpaper in similar prints. Or, why not tile the bathroom is similar tile?
source unknown
Adding a pair of lamps or an urn on the dresser that have the romantic vibe of the tile fireplaces will give you that feeling in the room.
EMMA LAMP
Hemingbo Swedish Wallpaper from Duro.
Lots of Pastel Colors
Really all pale pastels and mints and blues are perfect.
Classic Gold Mirrors & AccentS
EMBROIDERED MONOGRAM PILLOWS  //  LAVENDER MONOGRAM RUG
Lots of White painted Furniture
Trasmattor = Swedish Vintage Rugs
Perhaps my favorite item.
These Swedish Vintage Runners are woven with materials left over from the household.  Swedes are taught to recycle and reuse and no Swedish space is complete without one. They use them in the kitchen, hallways and also under formal seating arrangements.
They are a must!
Hope this look inspired you!
If you want to browse pictures of my Swedish home you can see it here and Guest Cottage here.
Leave a comment below let us know if you would have this look in your house or perhaps share your favorite design look.