If you're an avid blog reader you have probably seen this home make the rounds. If you have not, you're in luck!
Christine Dovey of the beautiful blog Bijou & Boheme is a talented designer, stylist and artist with her very own uber cool vibe.  Her home if a perfect visual expression of living like you. This house makes me want to pour a glass of pink champagne and never leave!
The colors are mostly muted pale pinks, metals and natural hues but there's nothing muted about this space.
Hello FEARLESS home!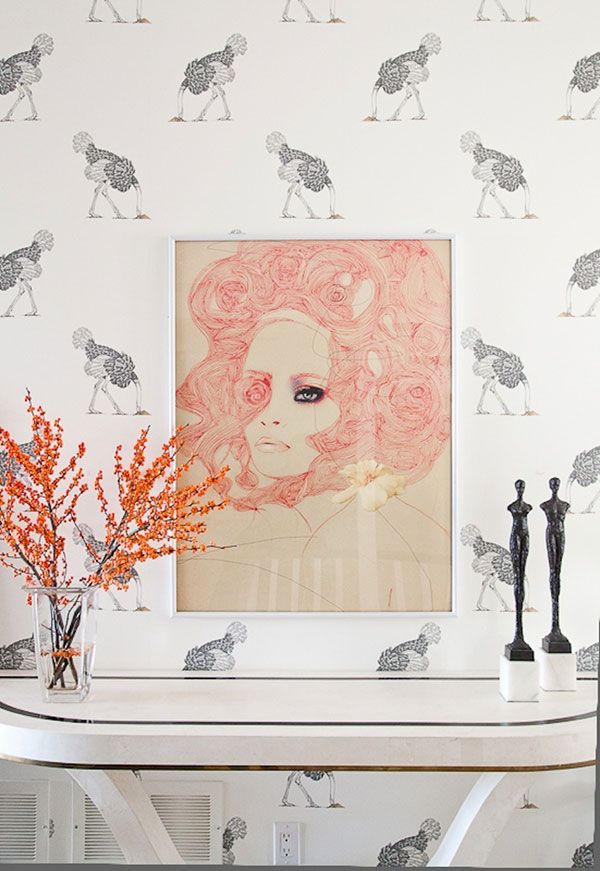 Ostrich wallpaper.
Girlie glam kitchen dining area.
Irresistible kitchen.
Relaxed and cozy yet uber cool.
Wouldn't you feel so chic doing laundry in here?
A little girl's dream room.