Where do you live?
Gainesville GA in the Appalachian Foothills
Who lives in the home with you?

Husband Clayton, Ashton 16, Juliet 14, Callan 12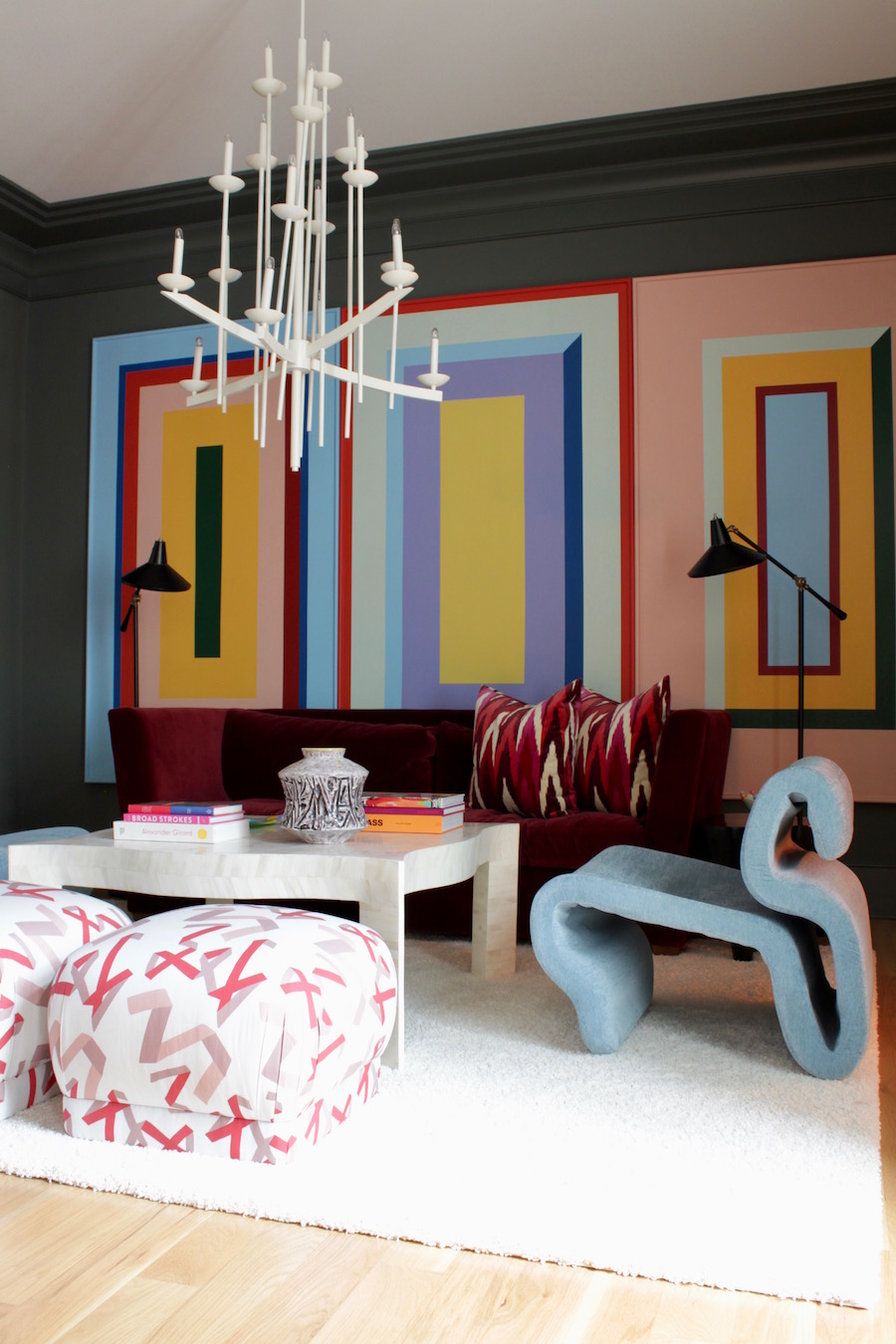 What do you do?
I'm a painter.
Where do you drink your morning coffee?
Usually in my home studio overlooking the woods—I'm up and to work early!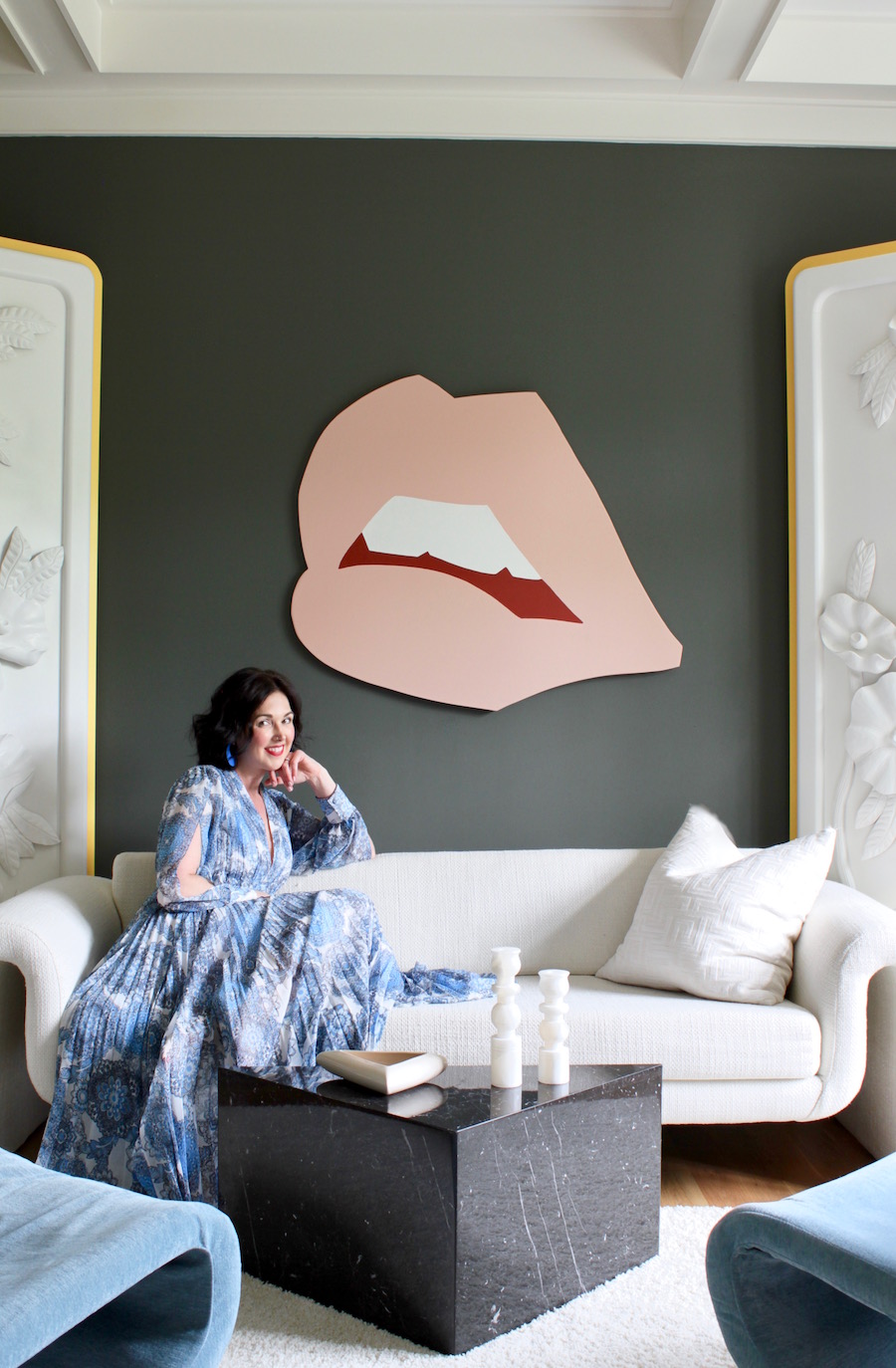 How does your home make you feel?
Happy, happy, HAPPY—also, hopeful, inspired, and cozy.
How your home affect you and your family on a daily basis?
I think we've created a space for our kids to feel safe about trying new things, exploring new ideas, and contemplating the unique because our home is a fun experiment itself about taking risks and not being like the others.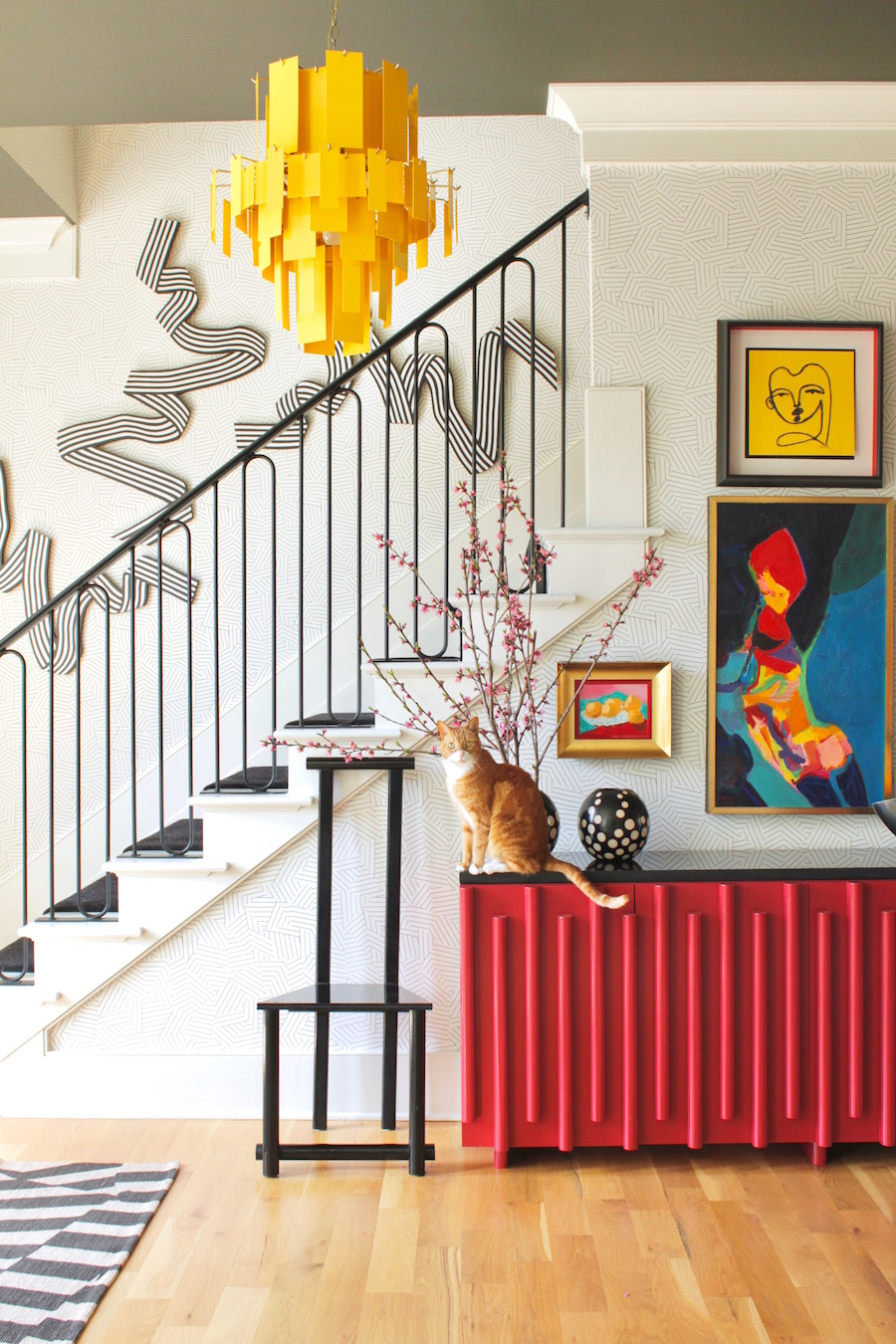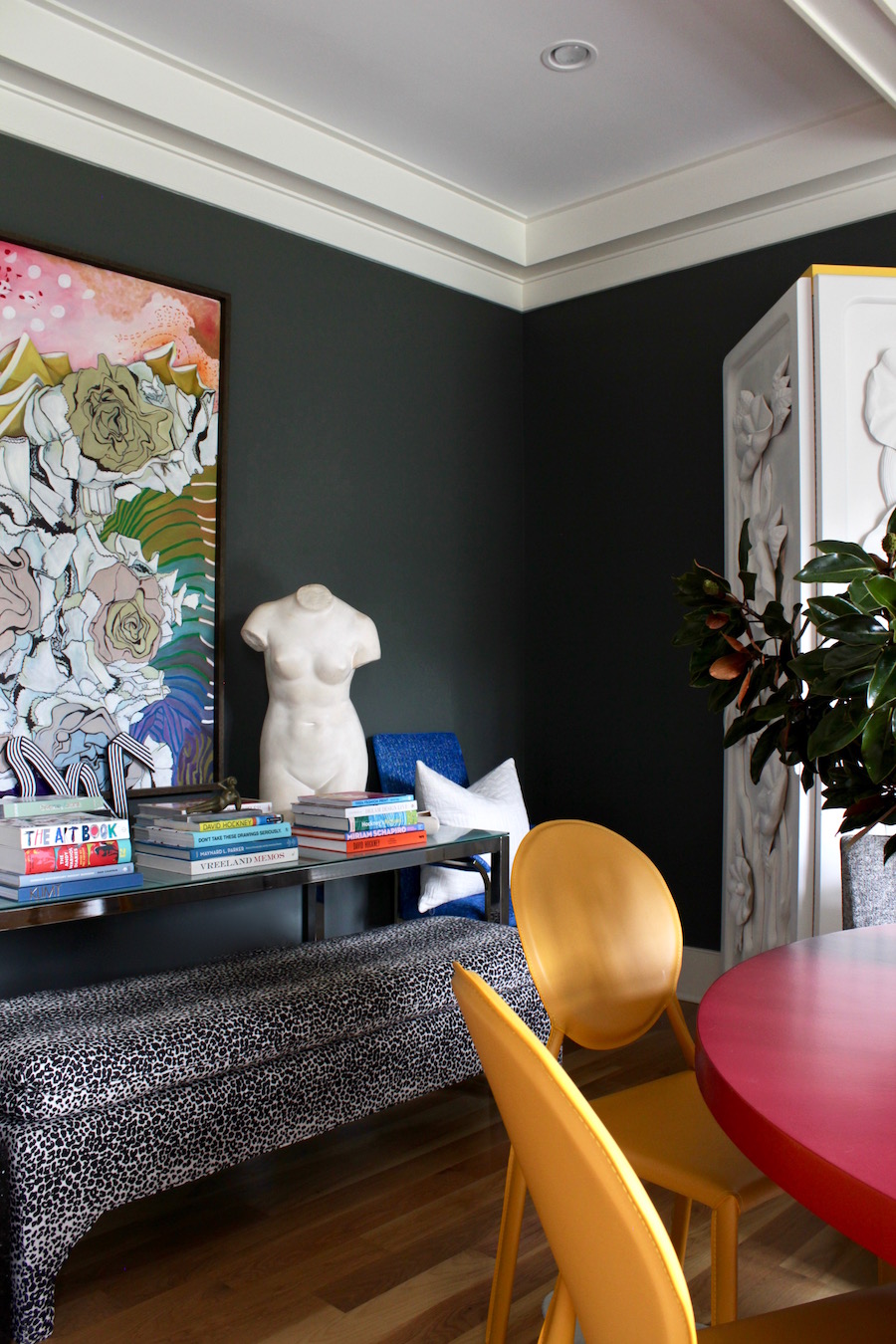 What part of your home or space makes you the happiest, and why?  
We love it all! Each inch has been carefully designed and thought out to customize happiness and comfort to our family—so every space feels like a perfect fit to us.
I do like our bedroom at the end of the day when everyone piles in to talk.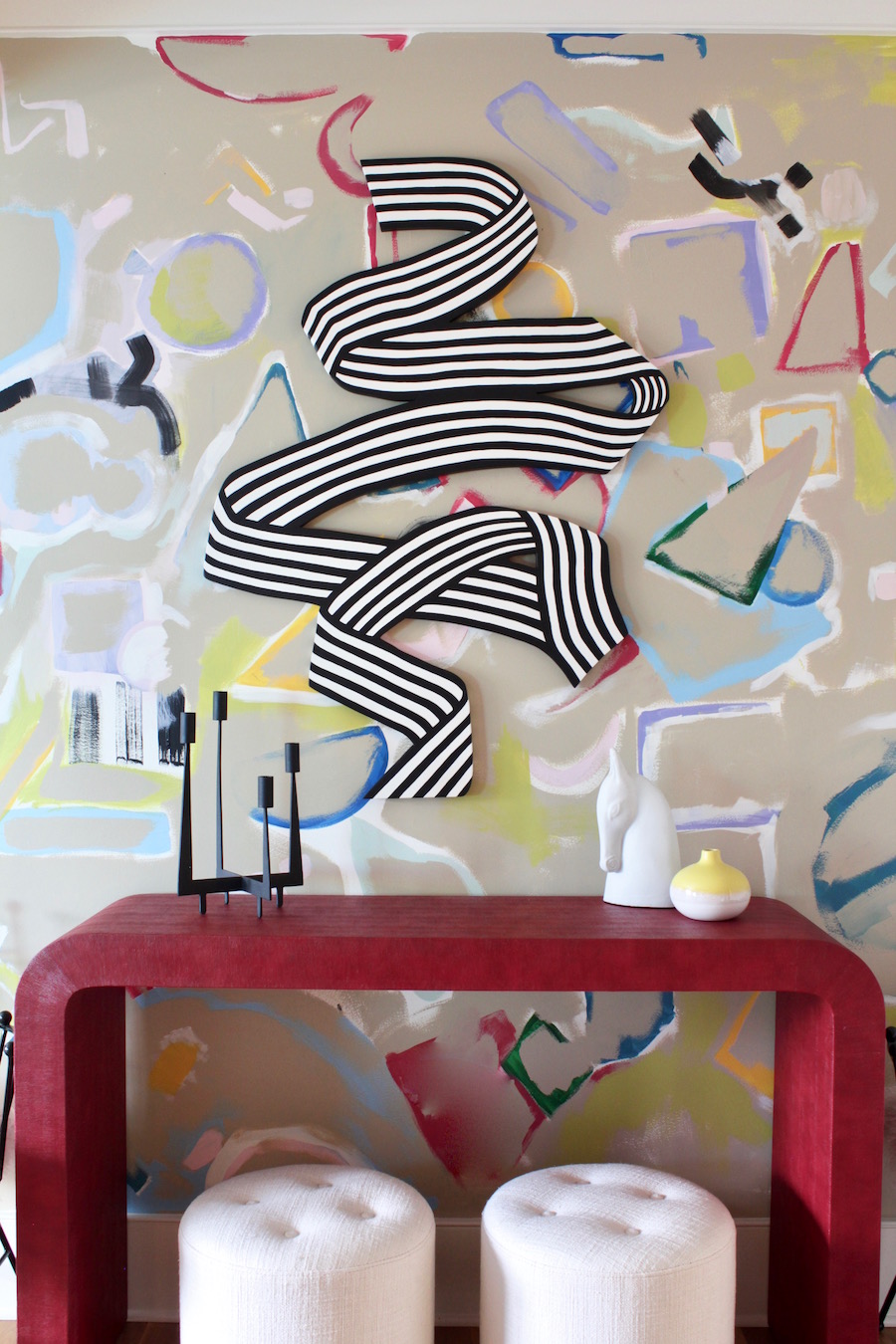 Have you designed a space just for you?
My family would probably say the front living room—it's the girliest and I do hang out there the most of everyone in the family.  The main feature is a massive folding screen with carved wood flowers—it was a birthday present to myself one year!
What's the first thing people say when they come to your house?  
Ha, we've had people say that it looks like a museum, "wow" is common, and "I wouldn't think of doing this myself but I love it!"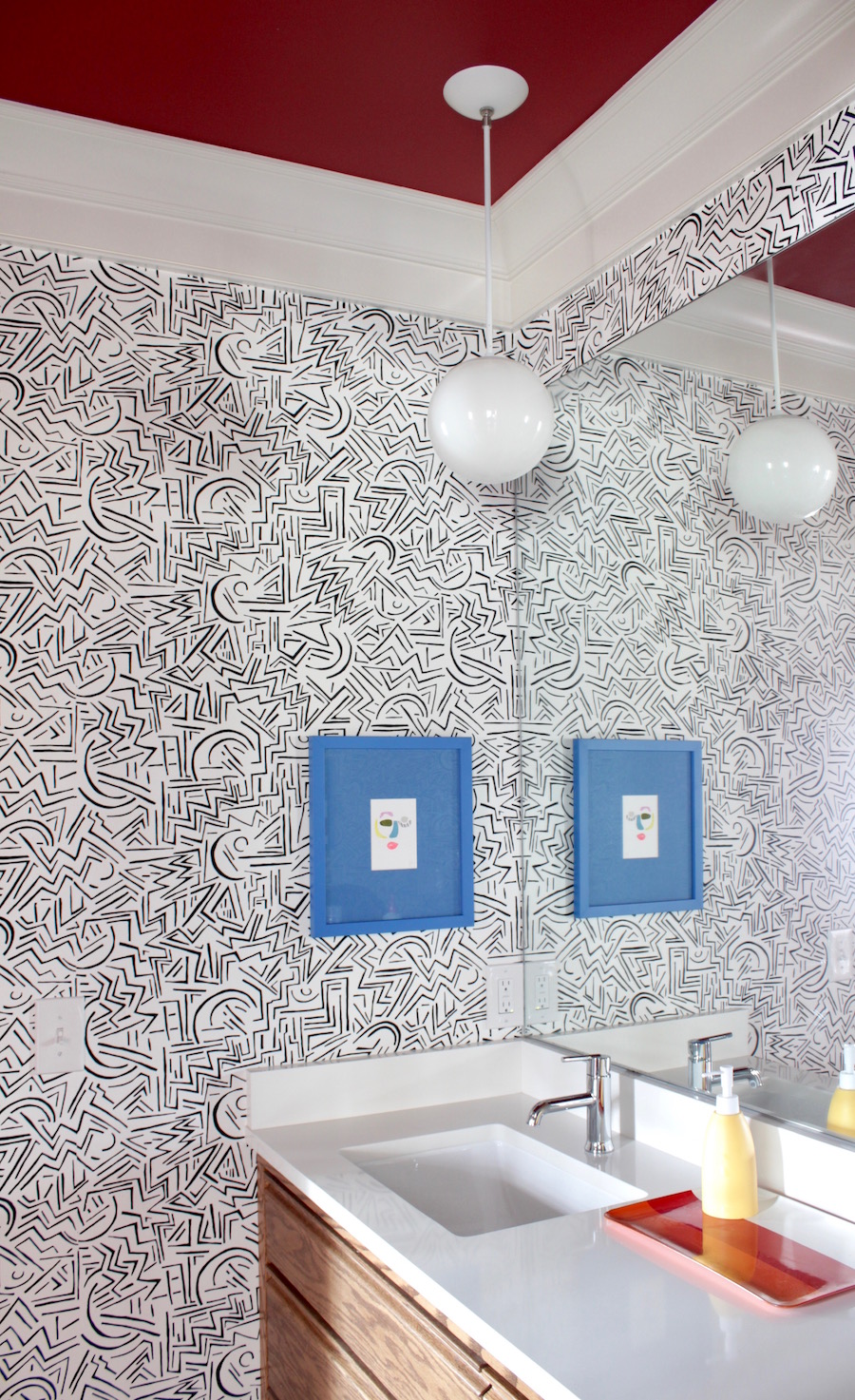 k
Can you share 3 quick Design tips how to create a space that makes you happy?  
Everyone says it, but buy what you love whether it's on trend or not…being your true self is, Ive found, the speediest route to real happiness.
Second, be patient and wait if you need to save up or find the right piece—quality and/or unique home goods can last decades.
Third, don't be scared to hire a professional designer to help solve unhappy situations.  Designers are master problem solvers who make things beautiful in the process. And, if I'm allowed a fourth, COLOR!!
You can check out Angela's art here
You can see more of her amazing abode on instagram.com/angelachrusciakiblehm