Hope you had a great Thanksgiving!
I spent most of the holiday working on the house.  The kitchen was recently wallpapered in my new Tropical bamboo grass cloth wallpaper in Canary.
It's the first wallpaper to be added to Jill Sorensen Lifestyle and I'm the very first customer so I can live with it and test it out.
I settled on a firescreen for the TV room and kitchen side of the double sided fireplace…
The gold loop screen for both sides.
The dining chairs are waiting to be recovered in black faux leather, so the gold looks nice.
I ordered the first mid century piece this weekend from West coast Modern LA.
Its a mid century Mayan credenza.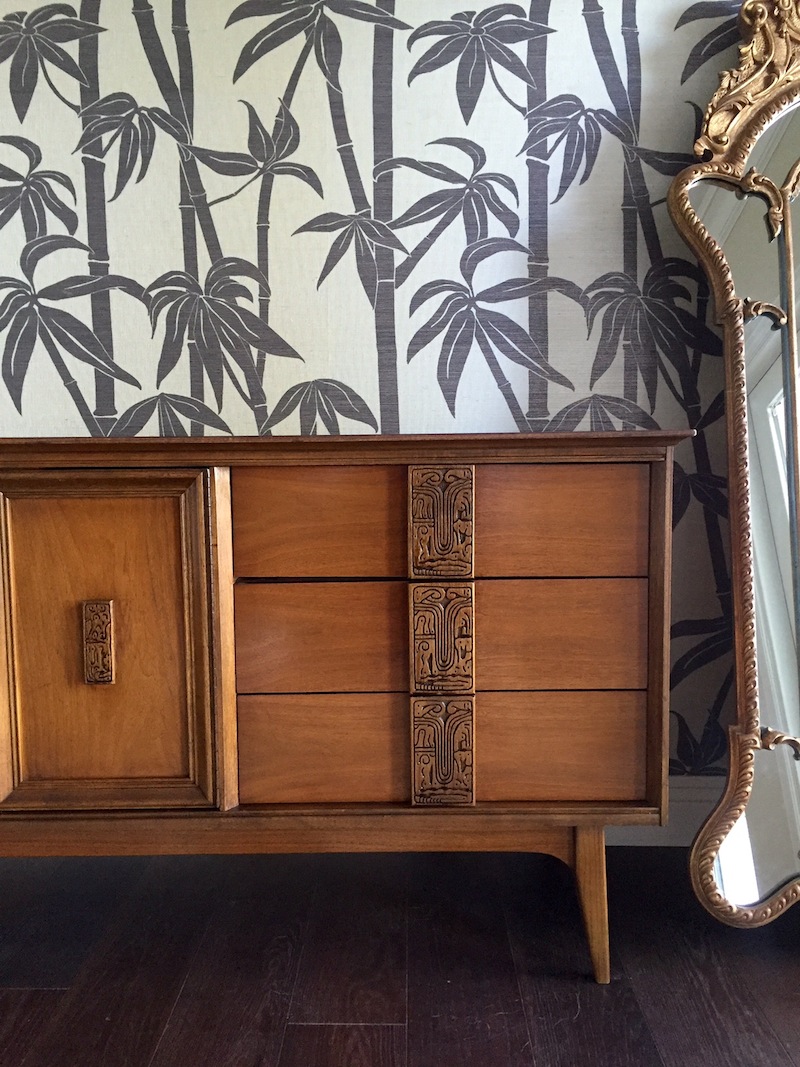 It will be the wall in the living room which has been wallpapered with the Tropical Bamboo in Noir.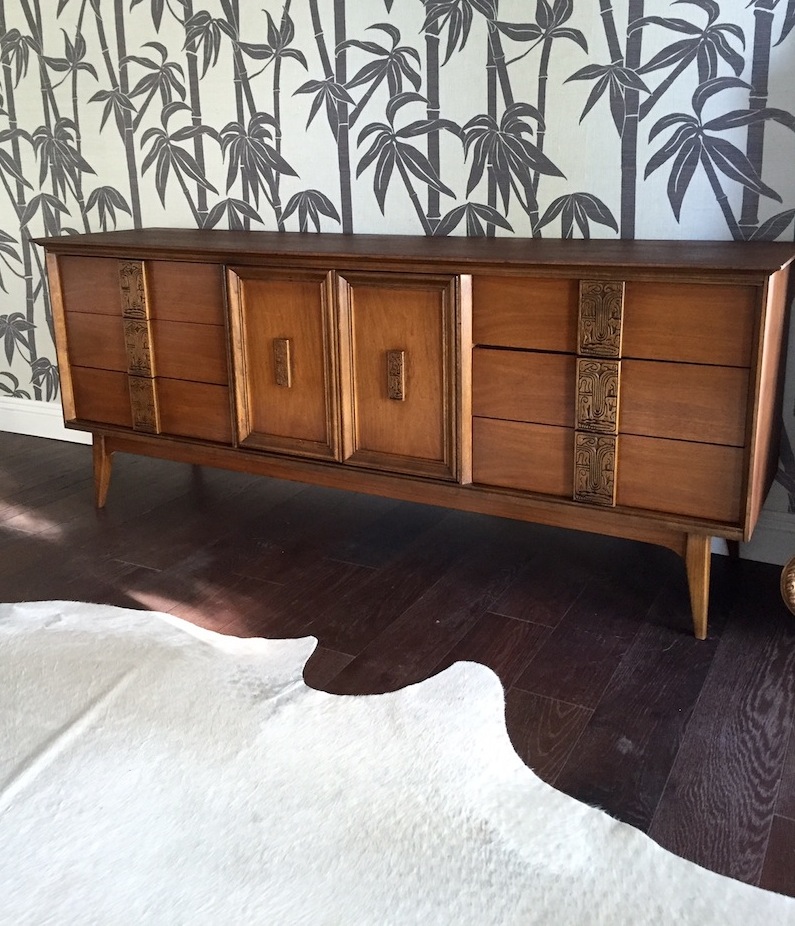 I'm waiting for delivery of these night stands.
This house is going in a whole new design direction than our previous home and it's thoroughly a work in progress!