Just as everyone is getting ready to head to the beach, I'm working on the next design personality for a person not necessarily in need of a beach – EARTHY MODERN.  It's easy living…with lots of natural materials like driftwood, stone and rustic fabrics. It's a little eco, a little country, and a little 70's with disco balls and shags. Being a color addict it's been a fun challenge, to stick to a more strict color scheme of neutrals to give the place a relaxing vibe. A pop of orange and some olive green is as colorful as it gets,oh a little eggplant purple. Here's a few images that have inspired me.
I love the beach, but summers are great like this too.
I love this bedroom with it's relaxing feel and Andrea Kakel IKEA bedding.
Eco-vibe interiors.
This white lake house.
Christine Matthai's animal photography.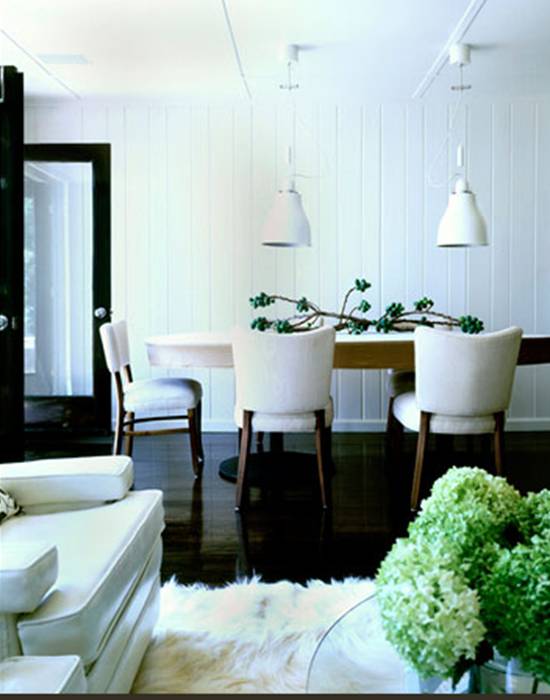 Just love a shag!
A very Nate Berkus feeling foyer ( did he design this?)
Interior design Lee Kleinhelter
Sisal, driftwood tables and gray.
Image via Space for Inspiration.
A relaxing 70's European vibe that could be my brother's place.
This modern Connecticut horse country vibe.
Julianne Moore's apartment.
I don't know about you, but I think this is a really livable modern look.
Do you want to become a LiveLikeYou personality and receive free design services and a large discount on products?  If you would like more information on this e-mail [email protected] and we'll send you the details.
Also just a reminder I'm guest speaker at a DC Apartment Therapy event. If you want to attend  RSVP here. Hope to see you!