Does the way you dress match the style of your interiors?
As I'm getting ready to launch my E-Design that's a question I've been thinking about. One of the questions we will ask in our online questionnaire to find out hoe to decorate is "describe the way you dress"
I'm not sure how I would answer those questions myself. My interiors are kind of maximalist and colorful, yet the way I dress is very minimalist. While I love a colorful retro dress or bold bohemian blouse when I go out, I stick to a comfortable uniform for my daily life. Having spent my twenties modeling in New York and a regular work week consisted of shoots in several cities or even countries "uniform" dressing was a must.  You didn't have to think before you dress or pack as every item was flexible and easy to mix. A recipe I stick to still today.
Here are some of my wardrobe staples:
Army jacket // V-neck t-shirt//Skinny jeans//Red skinny jeans//Black puffer jacket//Little black dress//Blazer//Booties//Ballet flats
Having lived with a tiny closet space this last year while we've been searching for a house to buy, the "uniform" has come in handy!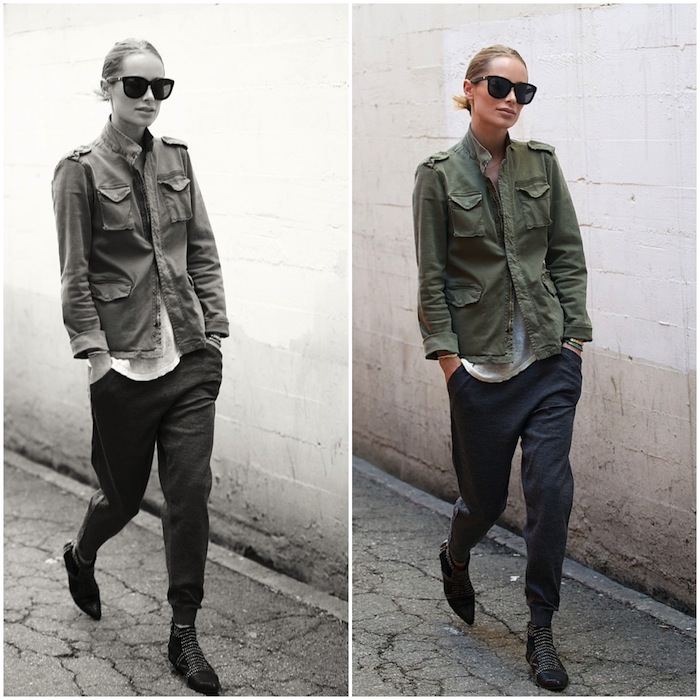 Swedish designer Anine Bing's pieces are the perfect comfortable chic uniform. I'm obsessed with military jackets.
Black blazer, white t-short and booties with skinny jeans. Can be worn anywhere.
Another stylish Swede is the fashion blogger behind Fashionsquad.  The black puffer jacket, travels extremely well and always warm and chic.
Anine Bing clothing.
Winter version of the army jacket and  black skinny jeans also in my uniform wardrobe.
Understated black dress with ballet flats. Perfect anywhere anytime.
Model Poppy Delavigne. Skinny jeans in a color or army green, blazer, booties and some stripes.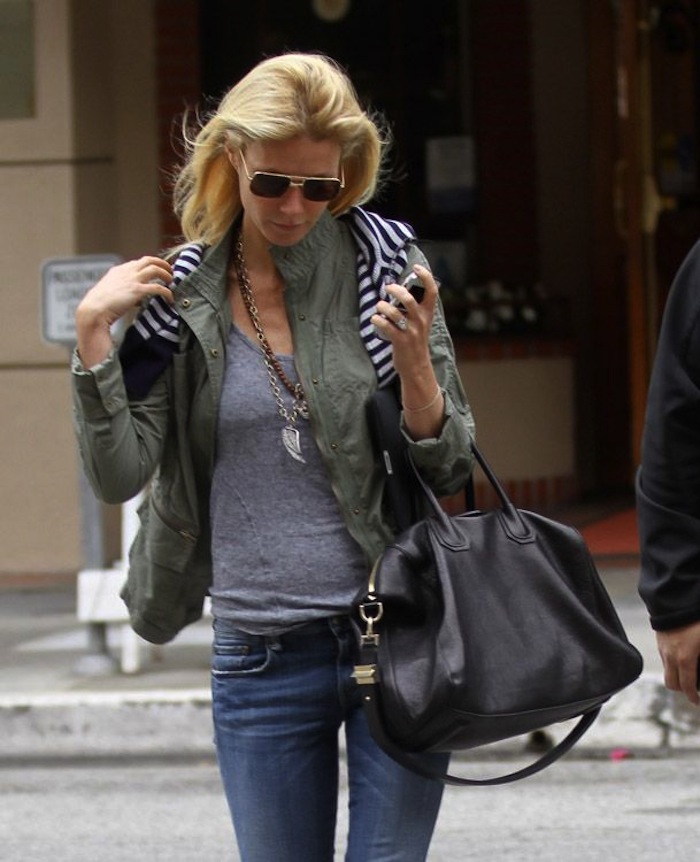 Gwyneth Paltrow in comfortable chic "uniform" gear.
While the way I dress daily perhaps doesn't exactly match way I decorate,  the thought behind uniform dressing is the thought behind my lifestyle label.  Easy decor staples that look chic and can be mixed with anything. Then you build from there.
Do you think the way you dress matches your home decor?
What do you think?
I'm curious to know.