This is not be an item, or something you can purchase, but it's a look that seems pretty addictive. The glossy Blue Library.
Kind of thinking of this look for the TV room in our new house. But of course I like black, coral and aqua libraries too. There is just too much to like.
What's you favorite color for a Library/ TV room?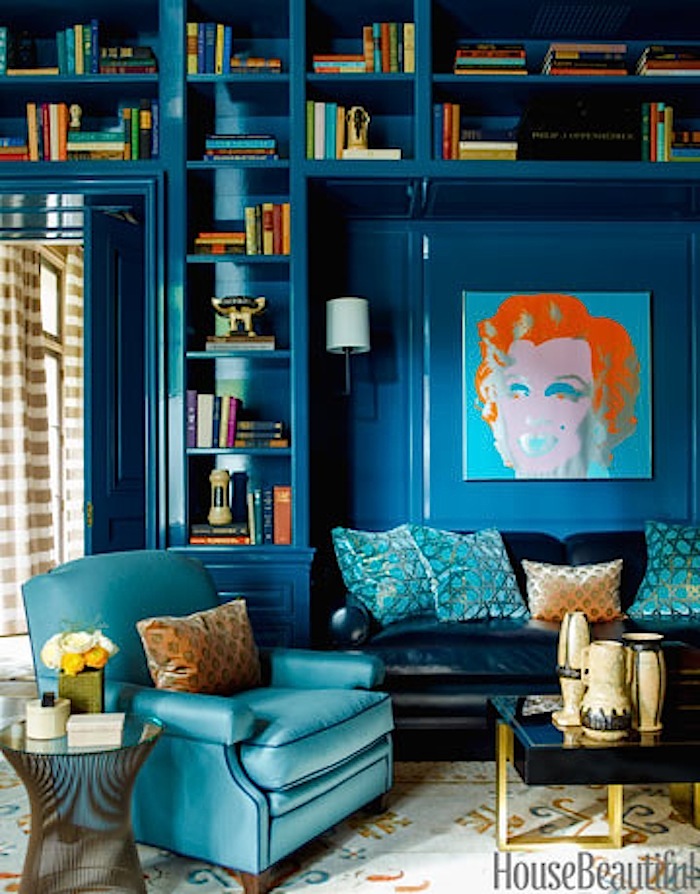 via House Beautiful
interior design by Caitlin Wilson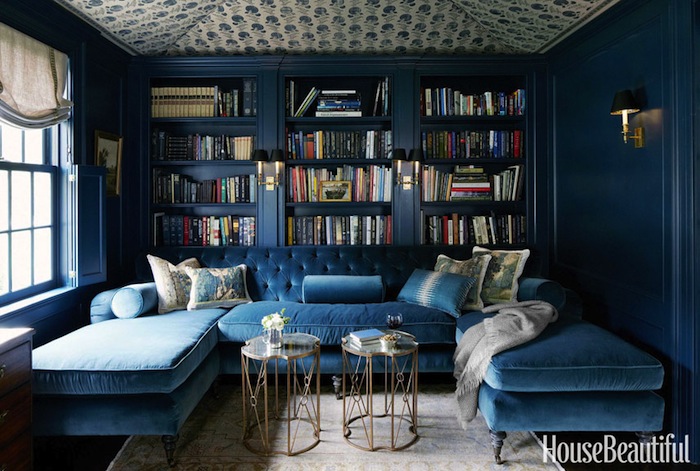 via House Beautiful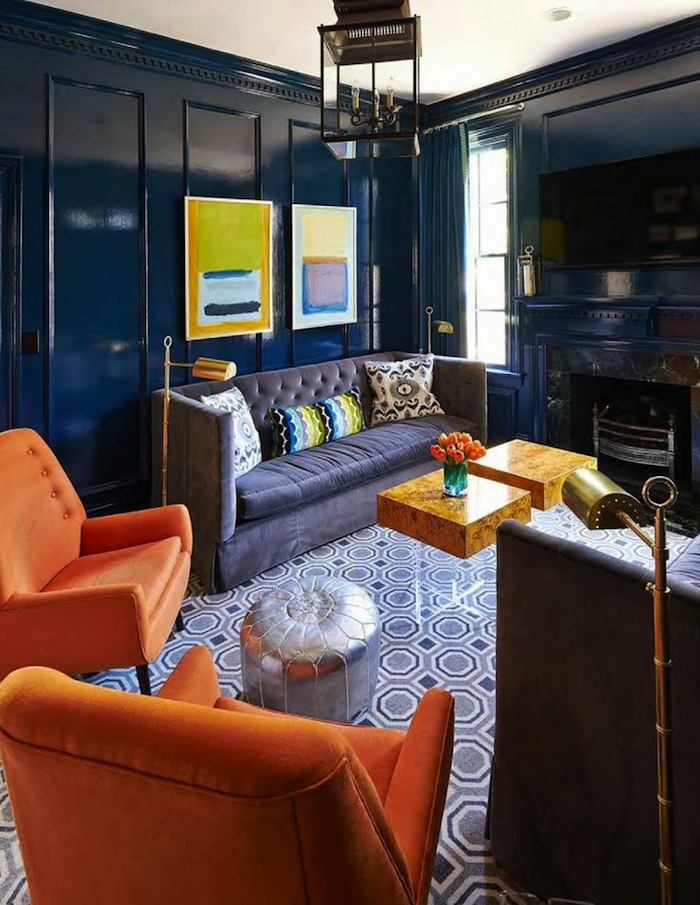 Design by Holly Hollingsworth Phillips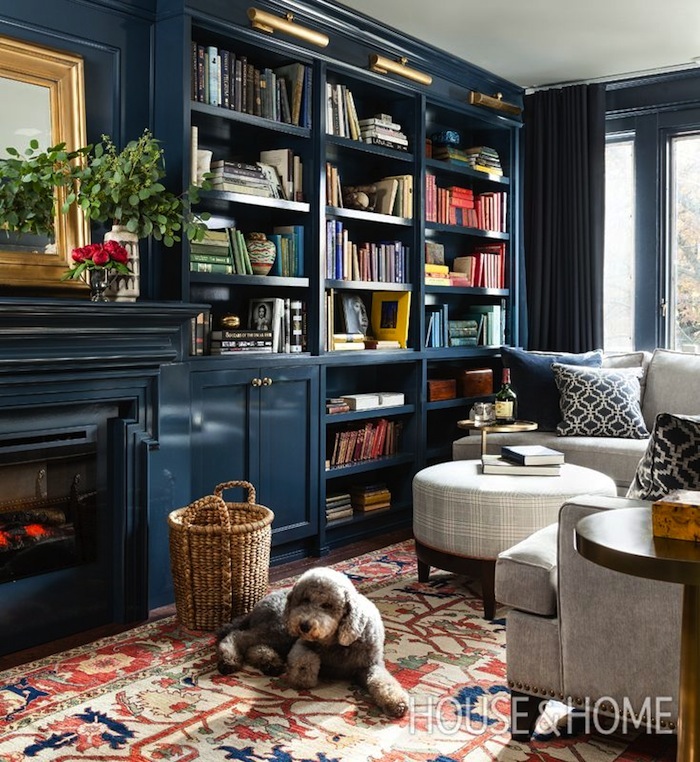 via House & Home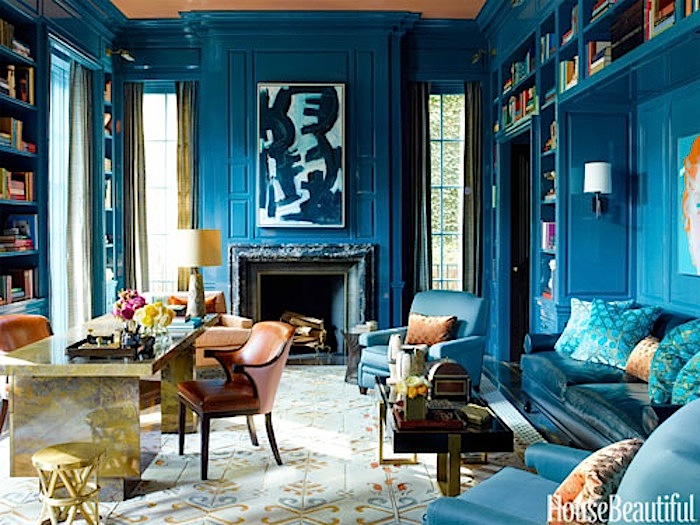 Interior design by Steven Gambrel
Have a great weekend!