Hope you enjoyed a beautiful fall weekend. Here in LA we're still stuck in a never ending heatwave with temperatures over 90!
Bad news and good news this Monday morning. The bad news is, the amazing house we had in escrow to buy, turned out to have risky foundation issues. I of course could not be more bummed. But onward and upwards. The good news is I have tons of folders of great design ideas put together for ir, which I will instead share with you.
One if the first things I was going to do was cover upholster some boring doors.  It's a great way to create an unusual entrance to a room, and a chic cover up for a bad or nondescript door.
Blue suede covered doors.
Pale blue faux leather.
Okay so this this door is just painted with nail heads but it still looks amazing.
Emily Henderson designed wardrobe.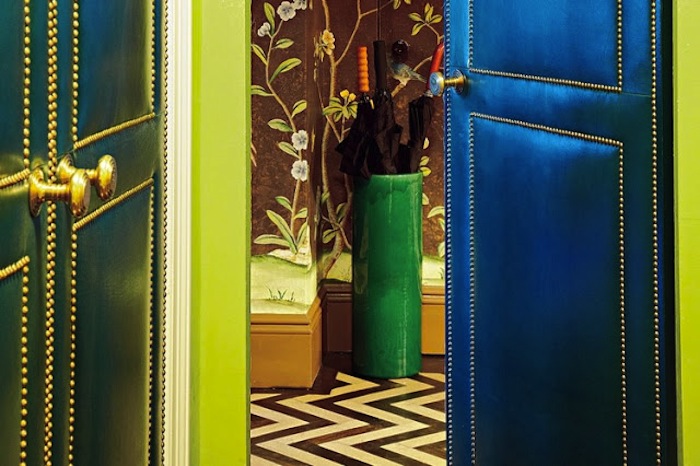 More amazing upholstered doors via Miles Redd.
If you are inspired and want to tackle this yourself…..
Check this DIY door out below.
Perhaps something you want to tackle for  fall spruce up?