This week it was photography time for my bedding line with Swedish photographer Anna Maria Noellert in LA. It's been a long time since we properly photographed it, (not even the new designs!), since we've been super busy with interior design clients. This fall I decided to slow down our client work so we can focus on improving the brand in every way possible.
The bedding is super cute and has amazing quality and I was happy that I still felt it really fulfills the purpose I aimed for when I started the line. (Above is a sneak peak of the new design coming soon called VICTORY to the left and two of the happiest versions of TAKES TWO.
The purpose of the bedding was to make decorating easy. I wanted a bed set to add all the design element needed in a bedroom. This way you people would not fret about how to decorate and not have to spend money on unnecessary things.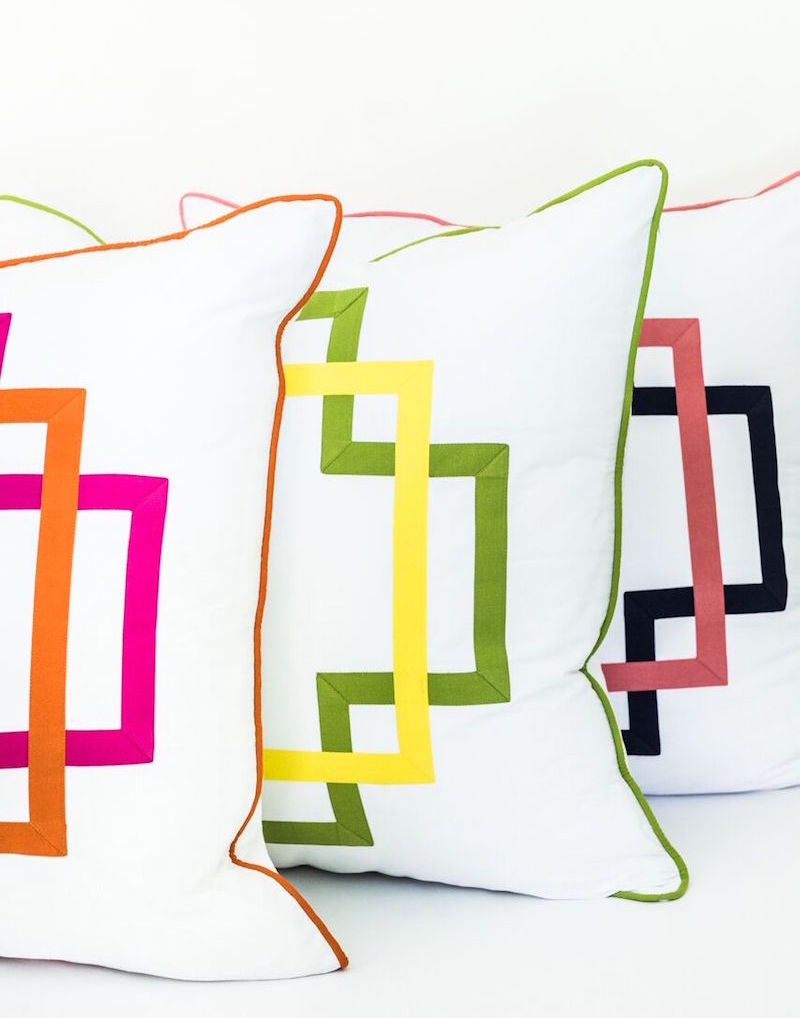 Photos by Anna Maria Nuellert
This is the Takes Two pattern in a few of the colorways. I combined two colors that I would design a room in.
It's an Art Deco inspired pattern which is one of my favorite design styles.
Shooting bedding is definitely not the easiest thing because of the endless ironing!
Thankfully Sury stepped in to help out.
We collaborated with another Swede Jennifer who has the super clever and adorable company Bag-All who make reusable and organizing bags.
With the purchase of a duvet set and shams we will now be able to send our customers this super cute bag along with it. It will also be perfect to reuse as a casual bag or reusable grocery bag which is the concept behind Bag-all to reuse.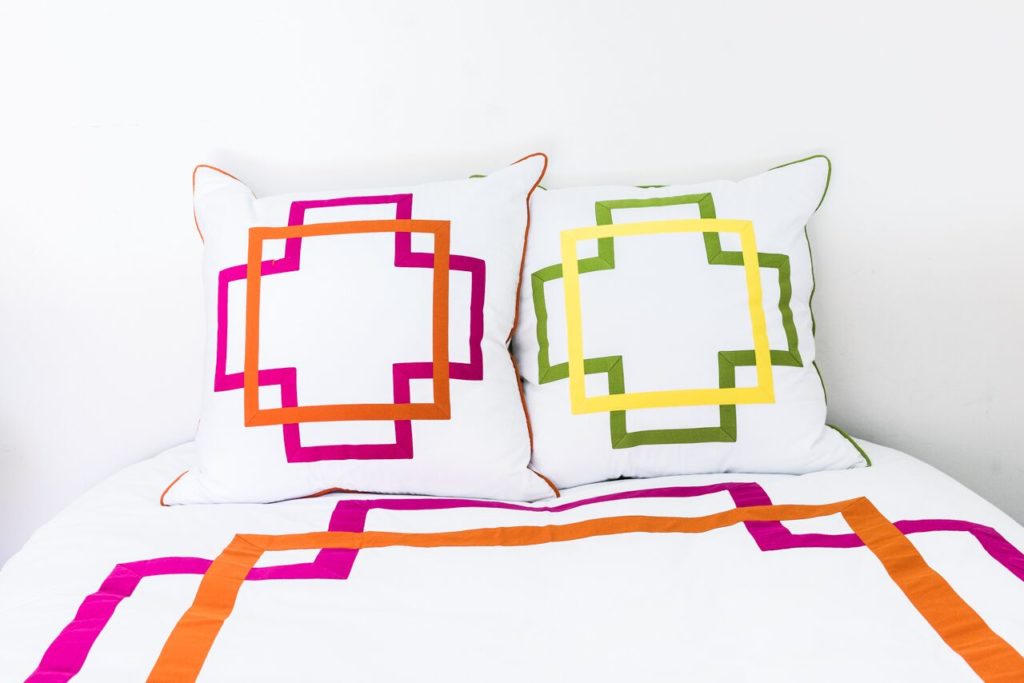 Bubba our best model..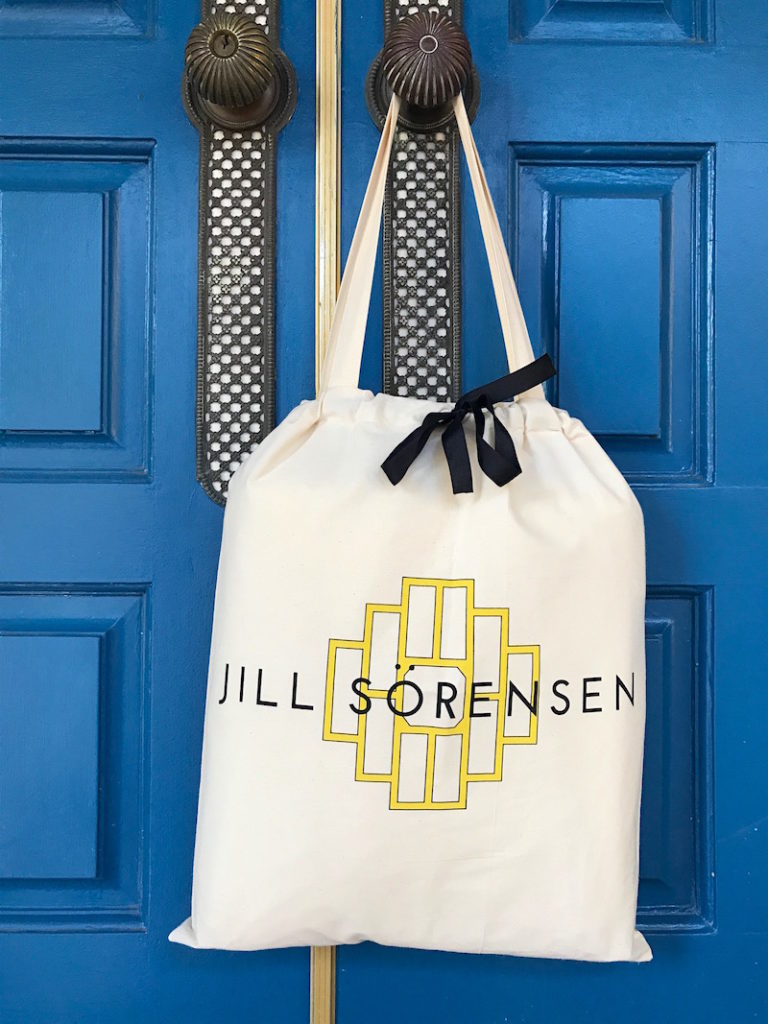 Now onto the cool news..
Make sure to check back in this Wednesday as I will join the One Room Challenge once again and you can follow along 20 designers making over a room in six weeks.  Every Wednesday you will be able see the fun updates here on the blog.
I'll post updates on @JILLSORENSENLIFESTYLE as well.