When I design a home for a client with my design firm Marmalade, I often like to present them with a couple of options for at least some of the rooms. Different color schemes, pieces, or simply just a slightly different vibe. I always have my number one pick, but I  want to make sure that when they choose something, it's what they really love the most.  I generally make mood boards, to go with images and fabrics, as it seems to be an easy way to share a "look", sometimes I even do what I call my 2-minute drawings.
Here is a bedroom design for a family in NYC — this is the design option they didn't choose for their bedroom.
It has large modern damask wallpaper, and a Weinrib cotton dhurrie.
Here are some of the pieces I really love. Kind of all glamorous, bohemian and chic at the same time.
Crazy about this chandelier!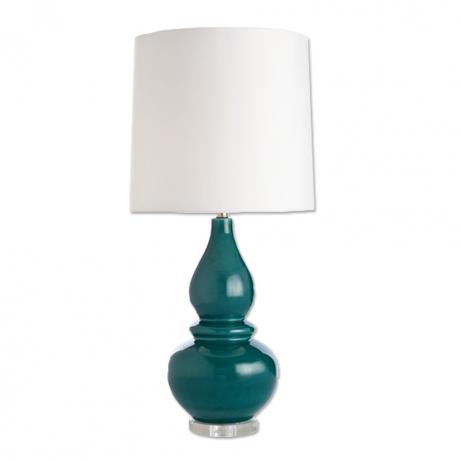 Love the dark teal color.
Pagoda Headboard in this case in a custom color, bold green. You can e-mail us and we'll make it in a number of different fabrics. This summer we are photographing my headboard line and it will be available in many more colors.
A sweet jewel toned mirror. I need to design a bedroom somewhere with this in it. A gem.
Mid century modern bench
This bench I added just for the blog post, because I just found it. It's crazy cool!
Are you perhaps a designer? What do you present your clients with?