I know some of you might not like this makeover. And apologies to Arte de Mexico for painting your pretty mirror. But I like to take chances with things, and see if I can re-imagine something in a whole new way.  I think design is more fun when you take risks, even if you're not always right.  If you're wrong you'll have something unusual and  it forces you to come up with more ideas to salvage your crazy idea. And as I've said so many times…reinvent what you have! Two years ago I would have thought…
…I was completely NUTS to do what I just did.
I always loved this ornate rustic mirror, but somehow it didn't feel right with my style anymore…
This is not an antique, or I would not have done this, it's a reproduction mirror that has a pretty faux finish…..but, well it's gone now….
It's PURPLE!!
REALLY PURPLE!!
It felt too dark and dull by the piano, and too old fashioned with our new aqua walls and more modern living room. As you might remember the big turquoise lamp already got  a makeover. It used to look like….
..this. Now it looks like…
….this. There's a lot of blue going on, that will have to be broken up and warmed up by other colors.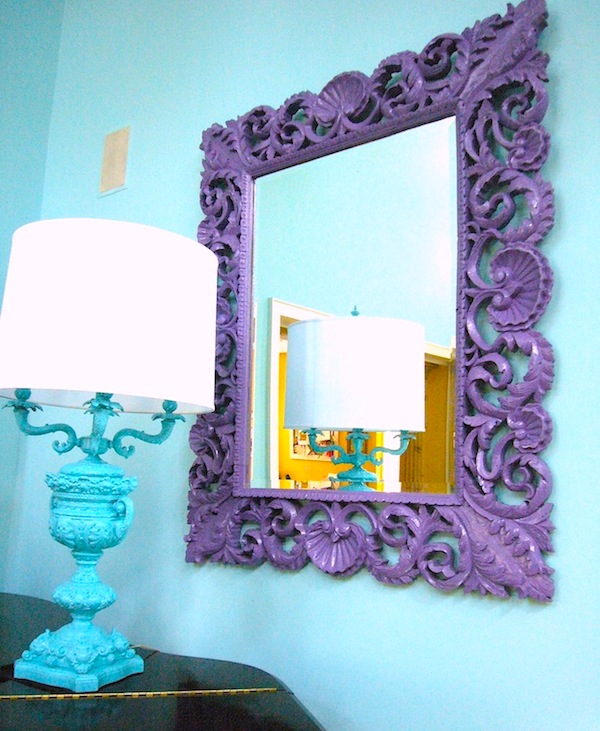 The mirror got a high gloss finish.
Adding the beige zebra chair helps the color way.  And I've customized a lucite bench to go with the piano, which will be the only new thing going in to the room expect a chandelier…
Can't wait for this one to arrive!! It's getting a tufted purple velvet seat.  Jenny rendered this image for me so I could show you.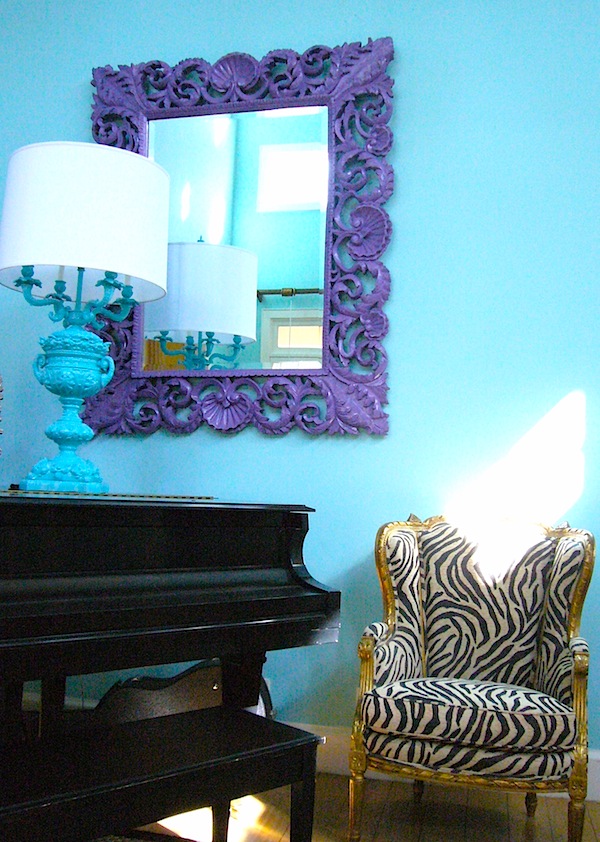 It will replace the boring piano stool.
Our house is definitely taking a very colorful turn…towards…ahh….to…let me think…ah…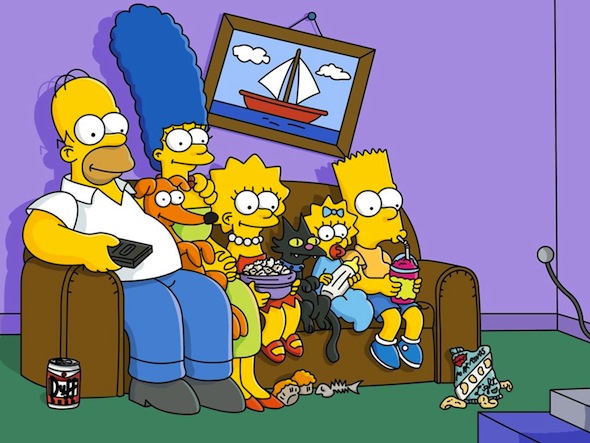 …the Simpsons????
I have to admit that after a couple of days…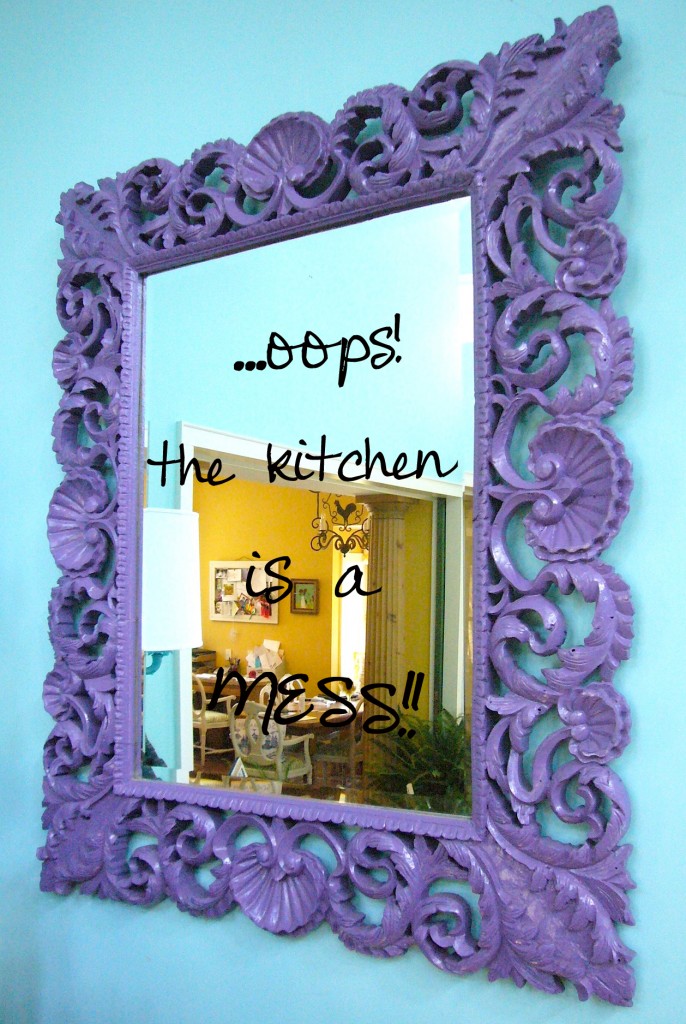 ..I'm really in to the crazy purple mirror. At least for now…
Just don't look in the mirror!!
Have a colorful weekend!